Mapshare Vic uses a Global Search tool. The Global Search tool allows you to search for address/spi/localities/features and can be used in 2 ways :
Option 1 : Search for a single feature and immediately zoom to the selection (using a mouse click)
1) Start typing your search criteria into the global search tool. As you type, search suggestions will be listed on screen. By default only the first 5 matches are displayed. As you enter more information the search results change accordingly.
2) Select a result from the suggestions by clicking on it using the mouse (do not hit enter).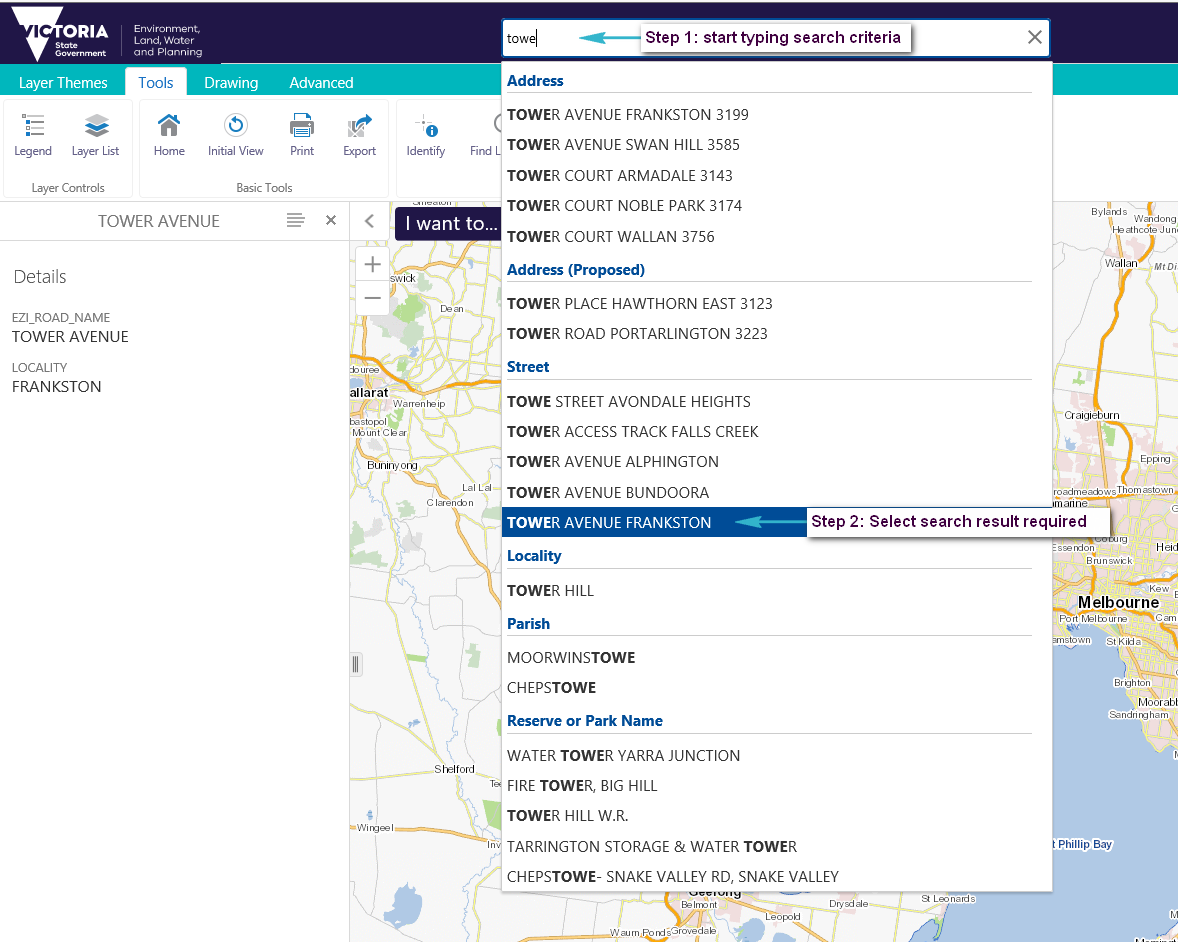 3) The map display shows your highlighted feature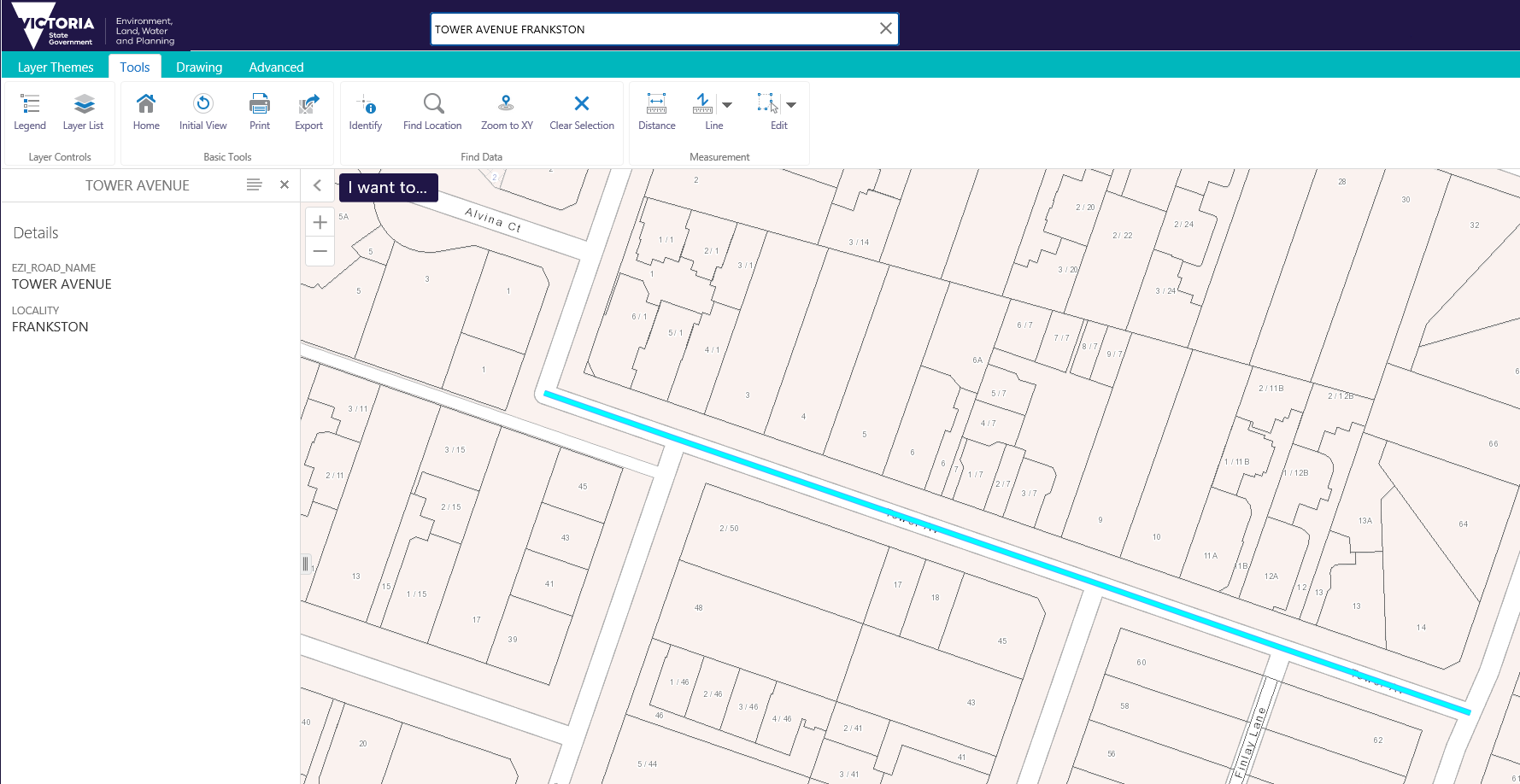 The table below provides examples of commonly used search criteria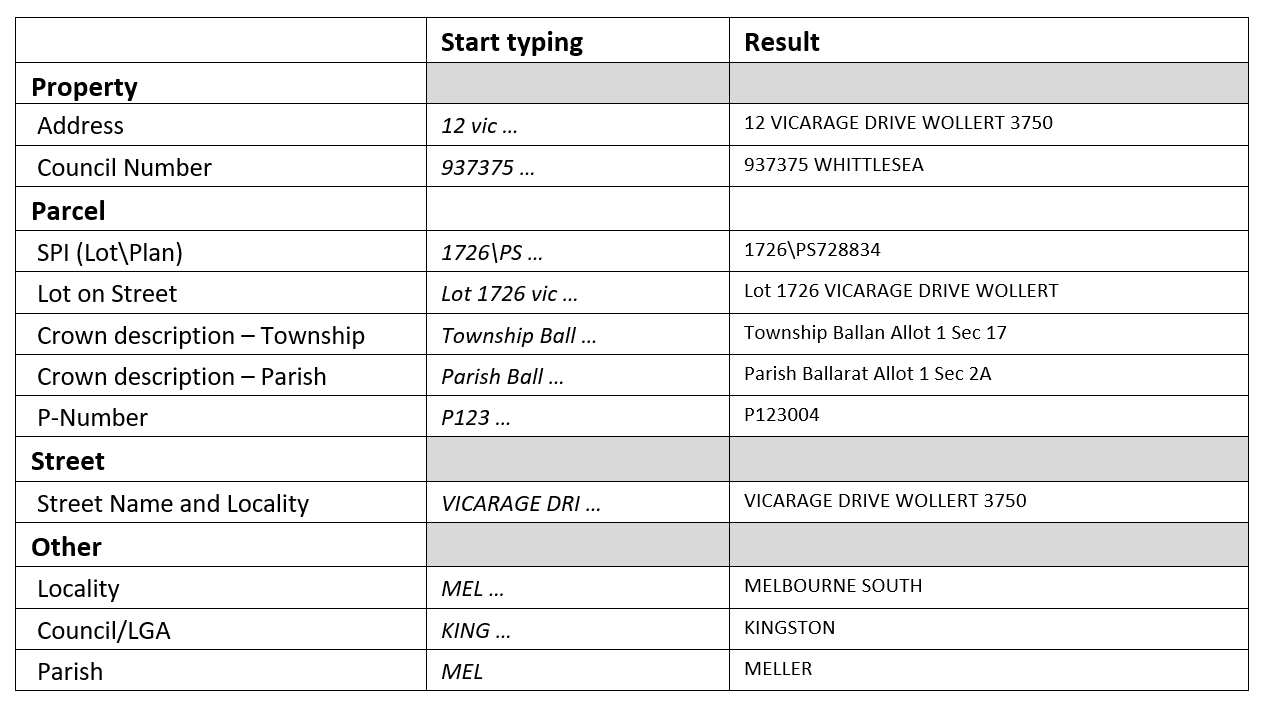 Option 2 : Add results of a search to the search results tab (using the enter button).
NOTE : Address or Street results are not included
1) Start typing your search criteria into the global search tool. As you type, search suggestions will be listed on screen
2) Press enter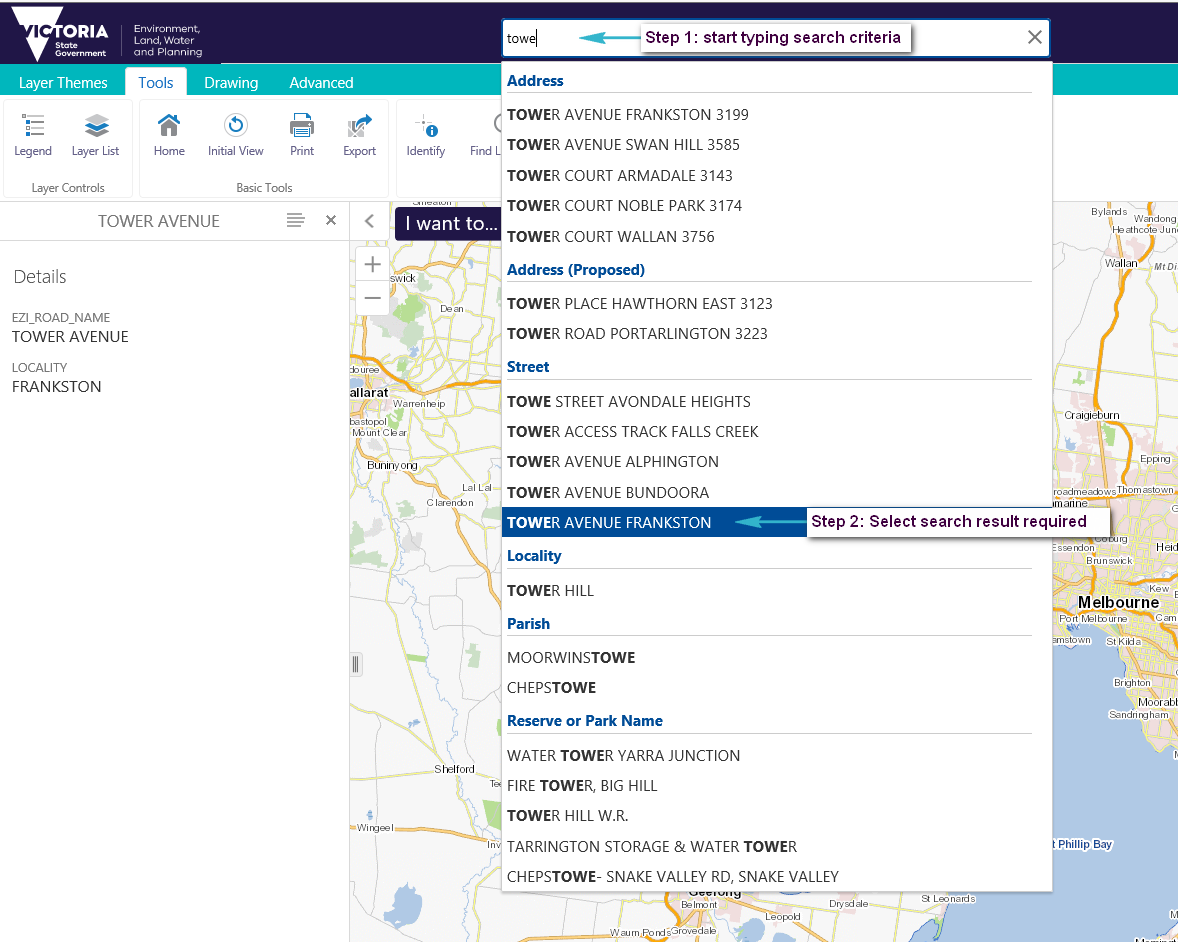 3) The search results are added to the search results tab