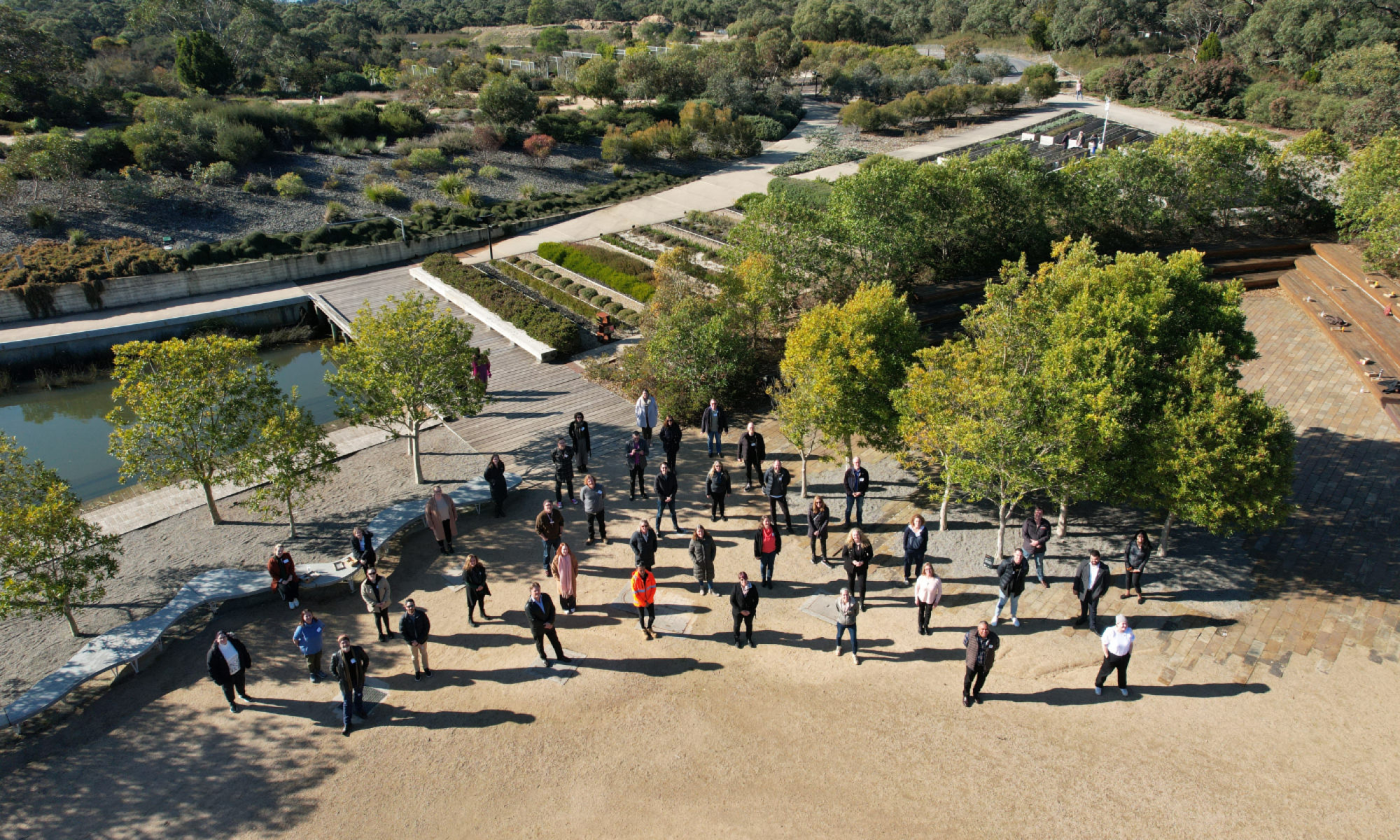 21 September 2022
Geographic Names Victoria (GNV) hosted their ninth 'Our Languages matter' Traditional Owner language workshop in July 2022 on Bunurong Country.
Fourteen councils and two surveying firms attended the workshop which promoted and supported the use of Traditional Owner languages across Victoria, specifically on Bunurong Country.
Participants heard from Bunurong Traditional Owners and elders about the importance of language. GNV discussed and answered questions around the use of language and naming in Victoria.
"Our stories aren't lost they are under our feet, so walk softly."

Following the workshop, participants were asked to reach out to Traditional Owners to discuss their projects and build meaningful and lasting relationships.
They were also asked to consider discussing important sites for Traditional Owners, names that may be considered offensive and opportunities for Traditional Owner language to be assigned on Country.
Learn more about the role of Geographic Names Victoria and the importance of Traditional Owner languages:
Page last updated: 11/07/23