What is Vicmap Basemaps?
Vicmap Basemaps provides a suite of tiled basemaps services to visualise foundational Vicmap data in web mapping applications and GIS desktop environments.
Vicmap Basemaps is the Victorian Government's preferred basemaps to overlay your business-critical information in an authoritative, current and clear context.
Features of the service:
built on Vicmap - the foundational spatial data that underpins most spatial information in Victoria
weekly updates (excluding Aerial basemaps)
ongoing services improvements
open standard web services (WMTS)
built on highly available, cloud-based IT infrastructure
What basemaps are available?
There are three styles of basemaps in three coordinate systems available in the Vicmap Basemaps service.
The styles include:
Aerial statewide mosaic of satellite and aerial imagery captured by the Coordinated Imagery Program (CIP) managed by the Vicmap team
Cartographic a simple-styled topographic map designed by professional cartographers in the Vicmap team
Overlay a simple-styled overlay map designed to be overlaid onto the aerial basemaps.
The complete set of basemaps include:
Vicmap Basemaps – VicGrid2020 - Aerial
Vicmap Basemaps – VicGrid2020 - Cartographic
Vicmap Basemaps – VicGrid2020 – Overlay
Vicmap Basemaps – VicGrid94 - Aerial
Vicmap Basemaps – VicGrid94 - Cartographic
Vicmap Basemaps – VicGrid94 – Overlay
Vicmap Basemaps – Web Mercator - Aerial
Vicmap Basemaps – Web Mercator - Cartographic
Vicmap Basemaps – Web Mercator – Overlay
Who can use Vicmap Basemaps?
Vicmap Basemaps is an open service that can be used by anyone. However, licensing applies for integration into commercial applications and services. Refer to licensing information below.
Please contact Vicmap if you are interested in accessing the service.
Technical information
Developers can integrate Vicmap Basemaps as a Web Map Service (WMS or WMTS) into any web mapping applications such as Open Layers, Leaflet using a single like of code.
Read more about technical information.
What types of licencing is available?
Vicmap Basemaps is a licensed and supported product and annual fees can apply.
There is a licence service fee for incorporating Vicmap Basemaps into your business website or web mapping application.
A variety of licensing levels are available from large corporate licences that may use the imagery component in their products to single seat licences for sole traders.
Educational and community groups licences are also available.
Read more about licensing and copyright.
What type of service levels are available?
The Vicmap Basemaps service is hosted on infrastructure in the Amazon Web Services cloud and is available 24/7. However, the service is only supported during business hours.
What is the currency of Vicmap Basemaps?
The Vicmap Basemaps, Cartographic and Overlay services are updated weekly.
The Vicmap Basemaps, Aerial services are updated annually for Melbourne metropolitan area and every 1-3 years in regional areas.
User Stories
Joint Fuel Management Program
The Joint Fuel Management Program is a state-wide​ program that manages fuel on public and private land over the next three years. The program integrates a risk-focused bushfire management approach. Forest Fire Management Victoria (FFMVic) and Country Fire Authority (CFA) commits to work as one sector by sharing resources, vehicles, and other equipment. Burns are required for various reasons across both private and public land, including:
Reducing bushfire risk
Flora and fauna ecological requirement
Regeneration
Land management
Agricultural purposes
The current Planned Burns can be viewed via an interactive map that utilises Vicmap Basemaps as its platform.
The map shows all approved planned burns and strategic fuel breaks that will occur over the next 3 years.
The map allows neighbours, visitors and the general public to see where and when the upcoming fuel reduction burns are to take place and take appropriate action.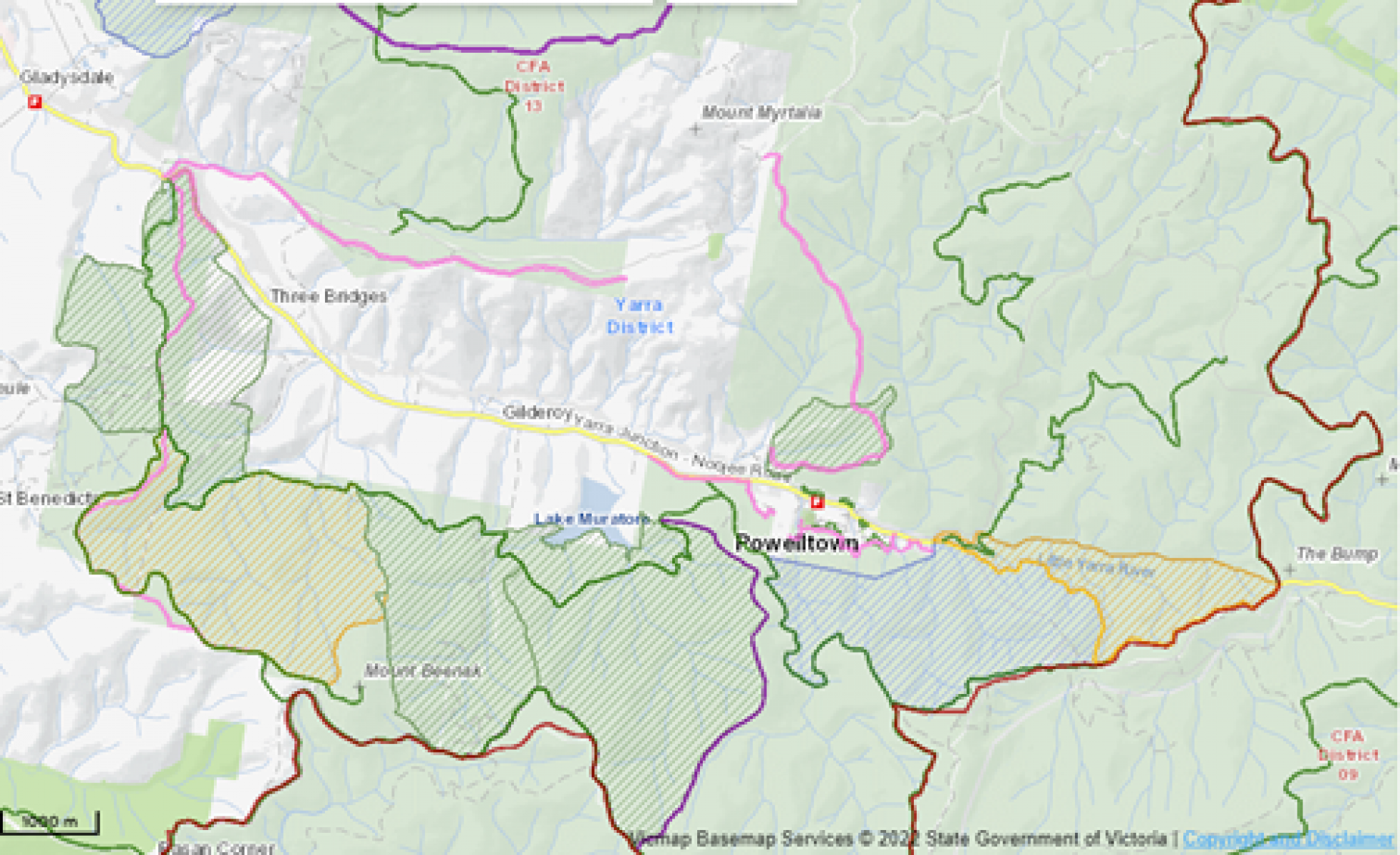 Waterwatch Victoria
The Waterwatch Victoria map portal incorporates the Vicmap Basemaps to enable topographical representation and filtering, site location pins and visual scale interactivity, for the ease of public consumption of data.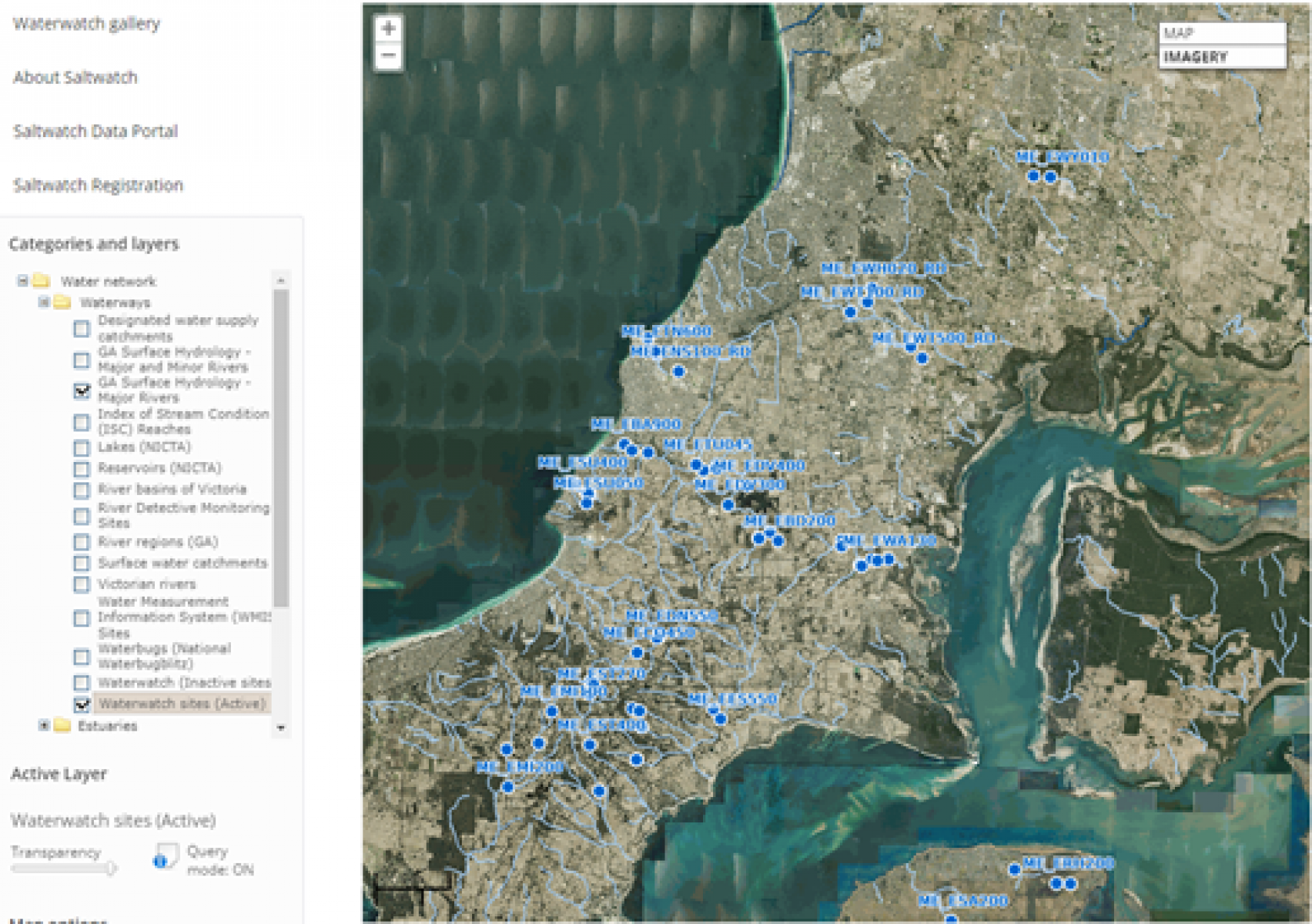 Real-time information and historical records showing how river systems and bodies of water have changed over time are available and easily accessible by locating points of interest via the Vicmap Basemaps.
This vital information is imperative to help waterway managers identify health and environmental risks.
The Vicmap API also helps Waterwatch monitors and coordinators locate new (and existing) sites for monitoring by displaying site locations within the Waterwatch interface.
Through the use of precise location coordinates shown on the Vicmap Basemaps data consistency is ensured by different monitors
collecting water samples from the same place at each monitoring site.
How to get help
Vicmap customers and business custodians can contact the Vicmap team for product information and support via Vicmap@delwp.vic.gov.au
Page last updated: 23/02/22