Overview
Vicmap Admin provides authoritative administrative boundary information for Victoria. It enables customers to locate and visualise administrative boundaries such as local government areas, suburbs (localities) and postcodes.
Applications of the Admin data include asset or product location and market research. Our customers include Victoria's utilities, government agencies and emergency service organisations.
Vicmap Admin combines designated and gazetted boundaries of administrative interest across Victoria, into one easy to use package.
We use authoritative sources through custodianship agreements to produce the Vicmap Admin product. For example:
Local Government Area (LGA) boundaries are compiled under the direction of Local Government Victoria within the Department of Environment, Land, Water & Planning.
Electoral data is supplied by the Victorian Electoral Commission.
Postcodes are compiled using the latest boundary alignment information supplied directly from Australia Post.
Vicmap Admin includes:
LGA boundaries and names
Locality boundaries and names
Postcode boundaries and numbers
State Electoral boundaries and names
Local Government Ward boundaries and names
Parish and Township boundaries and names
State Government Departmental boundaries and names
Country Fire Authority (CFA) Regions, Districts and Total Fire Ban Districts boundaries and names
Fire Rescue Victoria (FRV) Regions, Districts, Response Area and 'Legislated Boundary' boundaries and names
Vertical alignment is based on the cadastral boundaries of Vicmap Property.
Explore data
You can explore Vicmap data in a web mapping service before you download:
Although this site contains the core Vicmap datasets, it may not include the full suite of available products.
Access data
You can access Vicmap Admin from the Data.Vic platform under a Creative Commons license.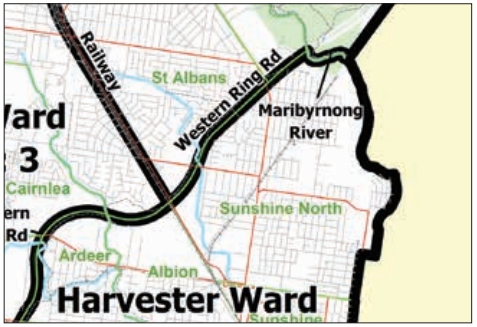 Technical detail
| | |
| --- | --- |
| Source information | Refer to the Vicmap Admin product description |
| Coverage | Statewide |
| Currency | Updated Weekly |
| Scale of capture | Based on scale of capture (between 1:480 and 1:25,000) of the original Vicmap Property data |
| Spatial accuracy | Ranges from 0.1 m to 25 m |
Vicmap complies with the FAIR data principle: Findable, Accessible, Interoperable and Reusable, where reasonably practicable. This is why Vicmap is available in a range of data formats and datums.
For details, please review the Vicmap product specification below.
Product resources
How to get help
Vicmap customers and business custodians can contact the Vicmap helpdesk for product information and support.
Page last updated: 17/08/23