Overview
Vicmap Vegetation contains topologically structured digital datasets (tree density and plantations) depicting areas of tree or woody cover across the State of Victoria.
Vicmap Vegetation assists users in emergency, environmental management and map production. Customers include utilities, environmental managers, local government, cartographers and emergency services organisations.
Vicmap Vegetation consists of a forest density layer that shows the presence of woody vegetation, and has been divided into three distinct classes. The density classes show the spatial separation of woody vegetation of dense, medium and scattered.
The layer is a seamless and topologically structured data set.
Features include:
Vegetation density
Vegetation boundaries
Explore data
You can explore Vicmap data in a web mapping service before you download:
Although this site contains the core Vicmap datasets, it may not include the full suite of available products.
Access data
Vicmap Vegetation - Tree density dataset is available under a Creative Commons license.
Vicmap Vegetation - Plantation dataset is available under a DELWP Data Access License Agreement.
Vicmap Vegetation can be downloaded from the DataVic platform: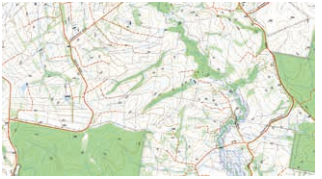 Technical detail
| | |
| --- | --- |
| Source information | Satellite imagery |
| Coverage | Statewide |
| Currency | Variable across the State from 1993 up until 2001 |
| Scale of capture | 1:25,000 |
| Spatial accuracy | 15m |
Vicmap complies with the FAIR data principle: Findable, Accessible, Interoperable and Reusable, where reasonably practicable. This is why Vicmap is available in a range of data formats and datums.
For details, please review the Vicmap product specification below.
Product resources
How to get help
Vicmap customers and business custodians can contact the Vicmap helpdesk for product information and support.
Page last updated: 29/11/20