Overview
Vicmap Vegetation contains topologically structured digital datasets depicting trees or areas of woody cover across the State of Victoria.
Vicmap Vegetation can help users undertaking environmental analysis, risk management, and map production activities. Customers include utilities, resource managers, local government, cartographers, and emergency services organisations.
Vicmap Vegetation contains four datasets:
Tree Extent
Tree Density
Tree Urban
Plantations
Vicmap Tree Extent shows tree presence/absence at a 20cm pixel resolution across the state.
Vicmap Tree Density shows the presence of woody vegetation and has been divided into three distinct density classes. The density classes show the spatial separation of woody vegetation of dense, medium and sparse. It has been derived from the Tree Extent dataset.
Vicmap Tree Urban shows centrepoints and heights of trees. It has been created for metropolitan regions in four regional councils (Wangaratta, Shepparton, Sale and Ballarat) as well as for Metropolitan Melbourne.
Plantations contains information showing the extent of softwood and hardwood plantings.
Explore data
You can visualise and explore Vicmap data in an online map before you download it:
Note that this site may not include the full suite of available Vicmap products.
Access data
Access Vicmap Vegetation in Data Vic or from Datashare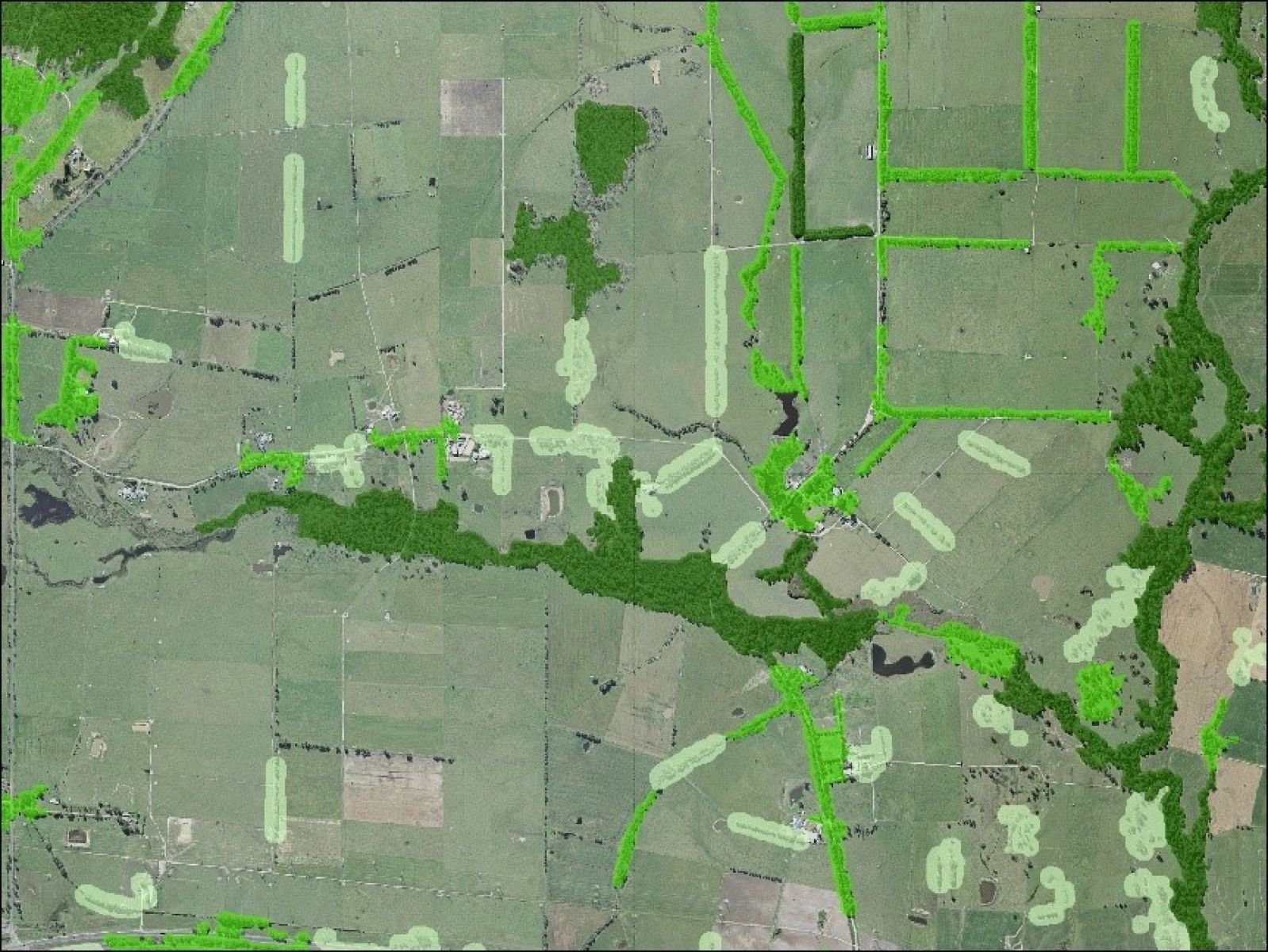 Technical detail
| Dataset and Source | Coverage and Currency |
| --- | --- |
| Tree Extent - Aerial photography | Statewide - Variable across the State from 2009 up until 2020 |
| Tree Density - Aerial photography | Statewide - Variable across the State from 2009 up until 2020 |
| Tree Urban - Aerial photography and LiDar | Metropolitan regions across Wangaratta, Shepparton, Sale and Ballarat and Metropolitan Melbourne - 2019/2020 |
| Plantations - Custodian supply | Statewide - Annual update |
Vicmap complies with the FAIR data principle: Findable, Accessible, Interoperable and Reusable, where reasonably practicable. This is why Vicmap is available in a range of data formats and datums.
For details, please review the Vicmap product specification below.
Product resources
How to get help
Vicmap customers and business custodians can contact the Vicmap helpdesk for product information and support.
Page last updated: 05/09/23