Overview
Vicmap Buildings is a new product that depicts the built environment across the state of Victoria. It provides a 2D and 3D digital representation of Victoria's built environment using the most accurate data sources available.
This product is continuing to be developed and currently covers Greater Melbourne, Geelong and other major urban centres. The aim is to extend this product to cover the entire State in coming years.
Vicmap Buildings was created by the Vicmap Team and funded by the Digital Twin Victoria (DTV) Program. It is sourced from Vicmap Imagery and Vicmap Elevation data of varying specifications and levels of confidence. More technical detail is provided in the Product Description.
The new Vicmap Buildings product includes a dataset with two different Levels Of Detail (LOD) available. Levels of Detail are broadly defined as the amount of information contained in a building model:
LOD0 – made up of 2D building outlines, created where elevation data is not available (Figure 1A).
LOD1 – building outlines and heights extruded, forming block models (Figure 1B).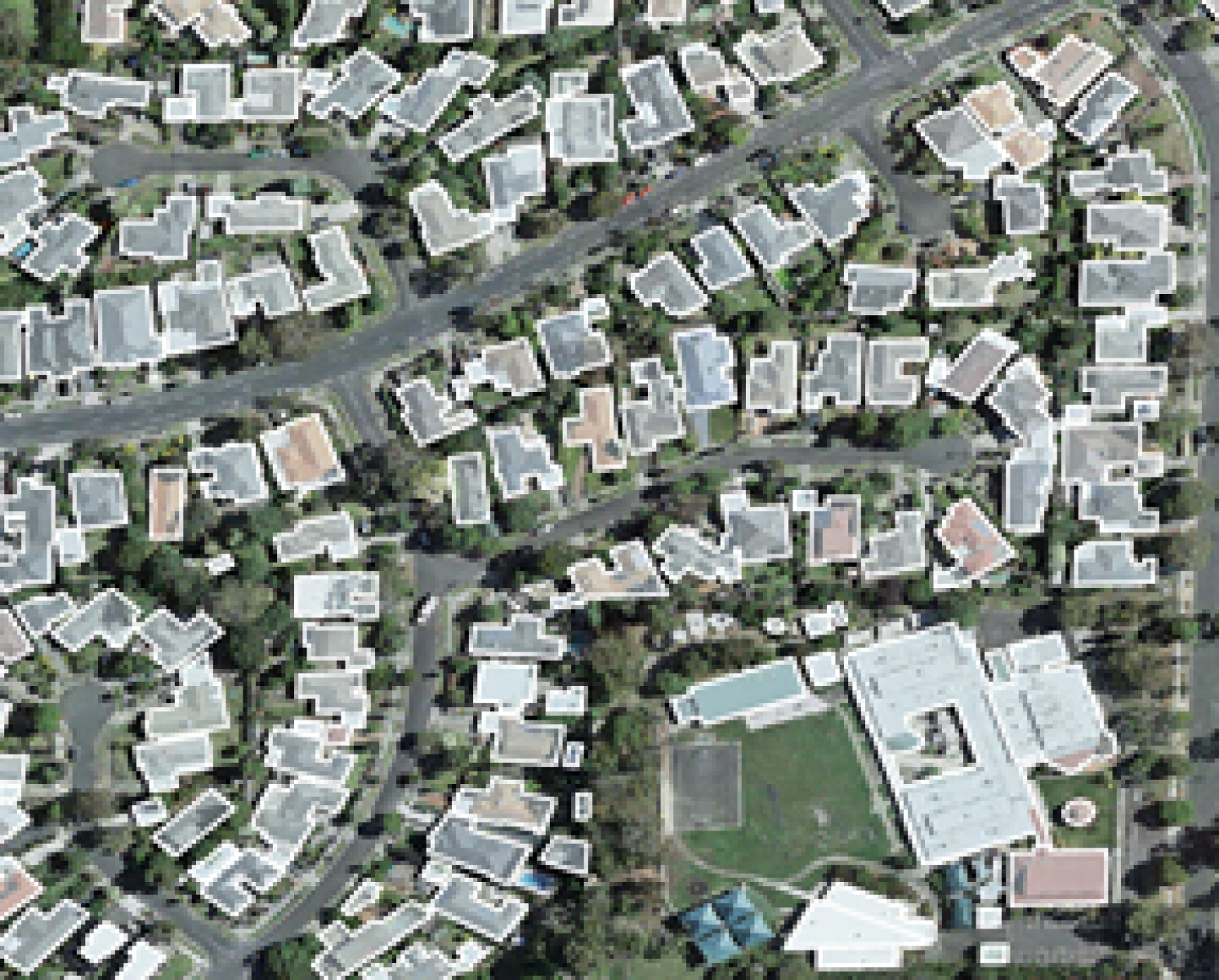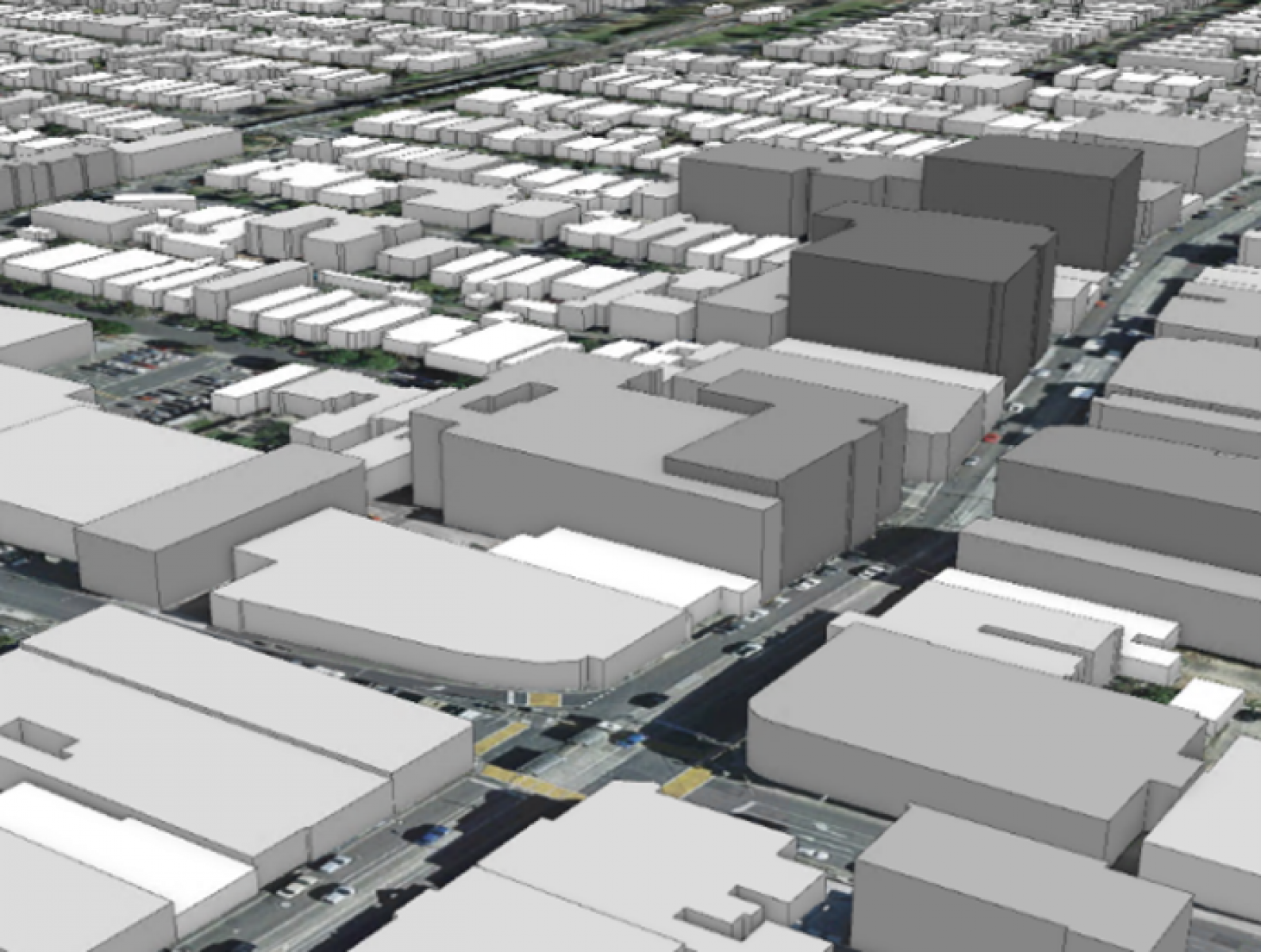 Vicmap Buildings is a product that provides high-level context of the built environment and could be used in a variety of applications. It is designed to enable consistent government decision-making in a range of planning, environmental assessments, asset and risk management activities, and other spatial analyses. Vicmap Buildings provides a foundational dataset for the Digital Twin Victoria platform.
Vicmap Buildings aligns with the UN Global Fundamental Geospatial Data Themes of Building and settlements and Physical infrastructure (including utilities, telecommunications and water infrastructure). This theme is reflected in the ANZLIC Foundational Spatial Data Framework
Access the data
Vicmap Buildings is available for public viewing within the Digital Twin Victoria (DTV) platform. Through the platform, 3D building models can be easily integrated with relevant information held across government, providing richer information and insights.
Access to the data will be available to the Victorian public sector, Emergency Management sector and Local Government via the Coordinated Imagery Program (CIP) through a shared investment model. Government customers can submit an expression of interest for early access to the product.
More information will be available in the coming months on product licensing and how to access.
Digital Twin Victoria (terria.io)
Technical detail
| Source information | Specification |
| --- | --- |
| Coverage | Greater Melbourne and Geelong |
| Currency | Ranges from 2017 to 2022 |
| Scale of capture | 1:1,000 |
| Spatial accuracy | 0.30 m relative accuracy of building roofline as it appears in imagery, resulting with a horizontal absolute accuracy range of +/- 0.40 m > 8.0 m |
Temporary Limitations of Data
Vicmap Buildings has been processed for visualisation purposes in the Digital Twin Victoria (DTV) Platform.
As we continue to improve Vicmap Buildings, future releases will include additional attributes.
For further detail, please refer to Vicmap Buildings product resources below.
Product resources
Page last updated: 17/01/23