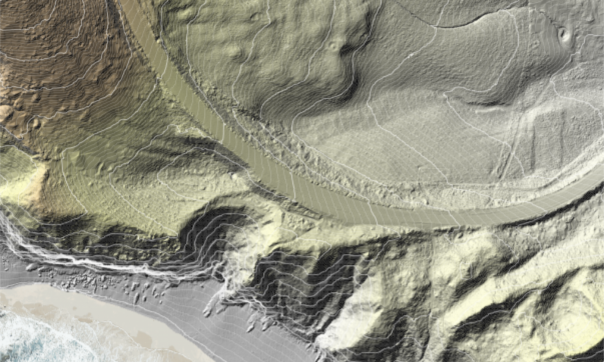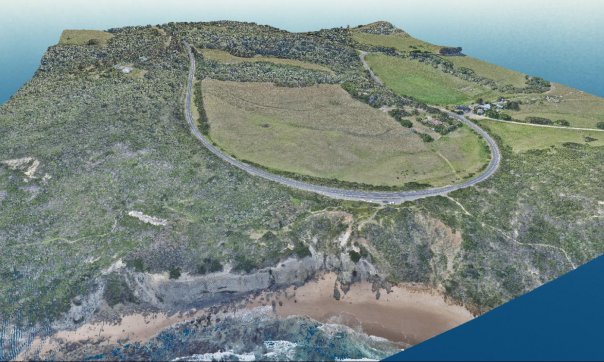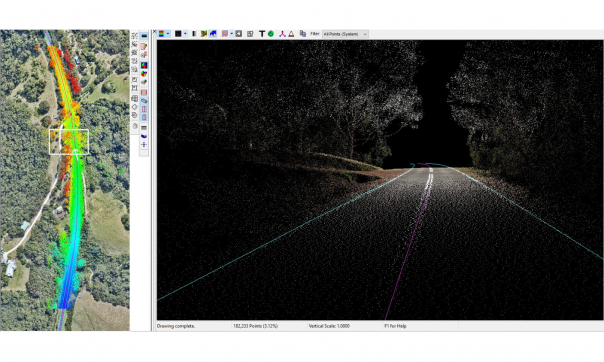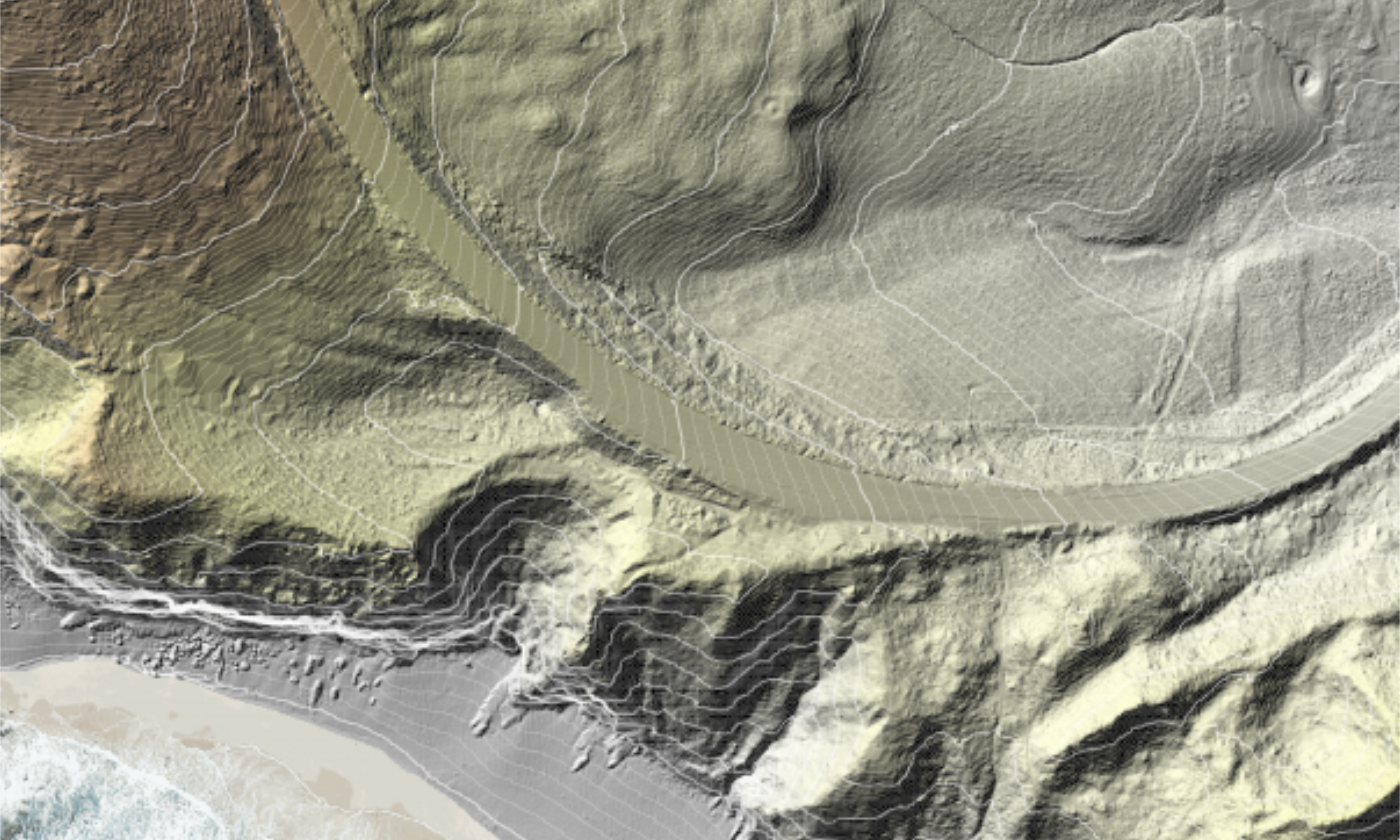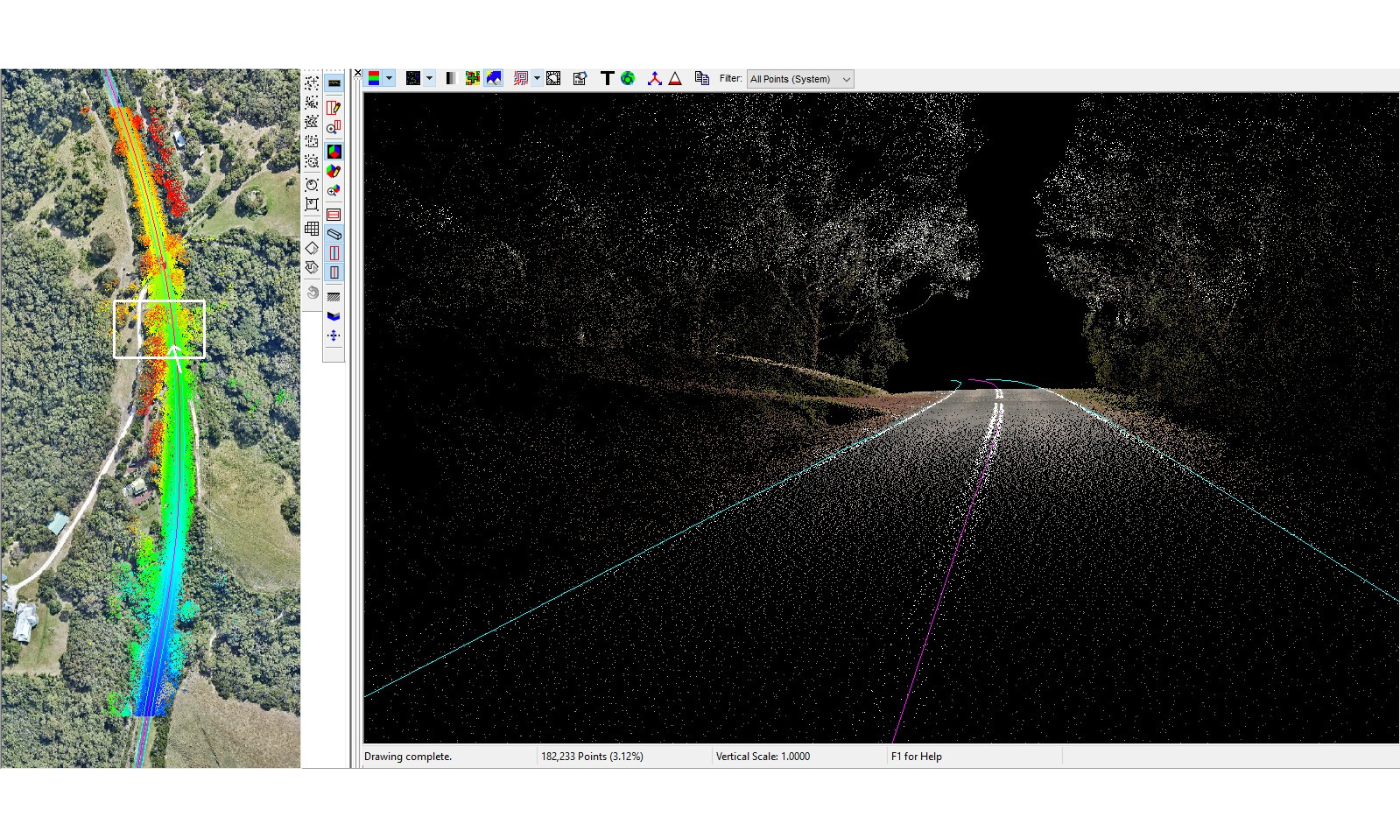 In 2019-20, the entire Great Ocean Road was mapped using both aerial and mobile LiDAR (ALS/MLS), as well as high-resolution aerial imagery.
This project enabled Surveyor-General Victoria (SGV) to improve the mapping of properties and parcels along the road and deliver a major priority of the Great Ocean Road Action Plan. It helped establish the Great Ocean Road Coast and Parks Authority (GORCAPA) and to protect and manage coastal Crown land along the Great Ocean Road.
Extent: 240 linear km
Point density: 8 pts/m2 (first returns) ALS, >20 pts/m2 (first returns) MLS
Colourised: RGB
Coordinate reference system: GDA2020 MGA 54 & 55, EPSG 7854 & 7855
Elevation products and resolution: LAS 1.4, DEM 20 cm (MLS), DEM 50 cm (ALS), Contours 10 cm (MLS), Contours 25 cm (ALS), Road centre and edge lines (MLS)
Vertical accuracy: ALS 10cm (RMSE) & MLS 5cm (RMSE)
Availability: Licensed via coordinated.imagery@delwp.vic.gov.au
Partner agencies: Coordinated Imagery Program (CIP), Department of Transport and Planning (DTP).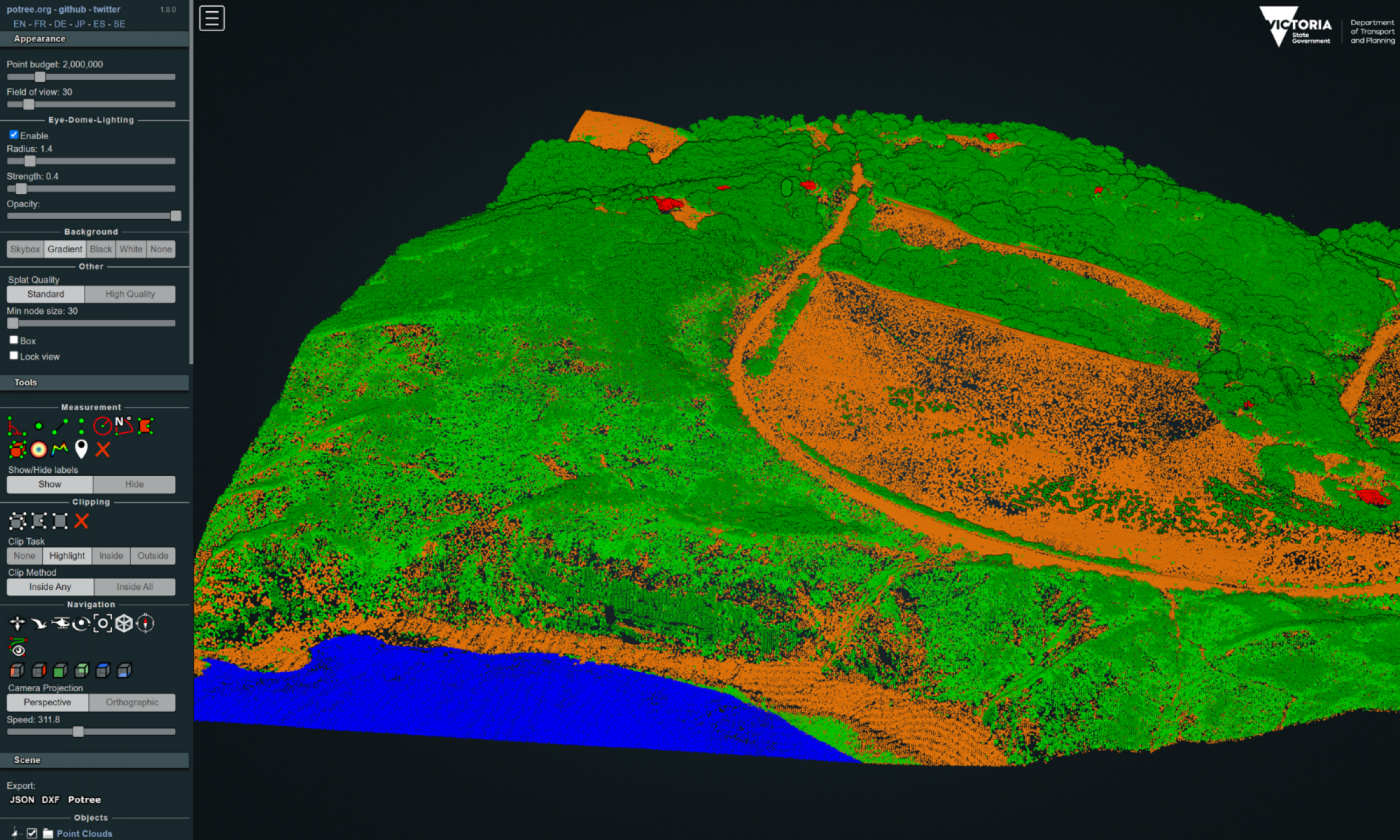 Page last updated: 12/10/23