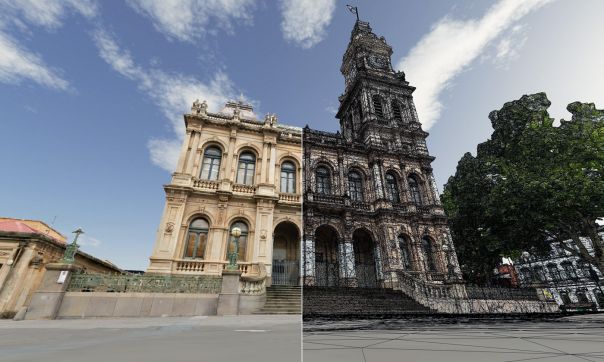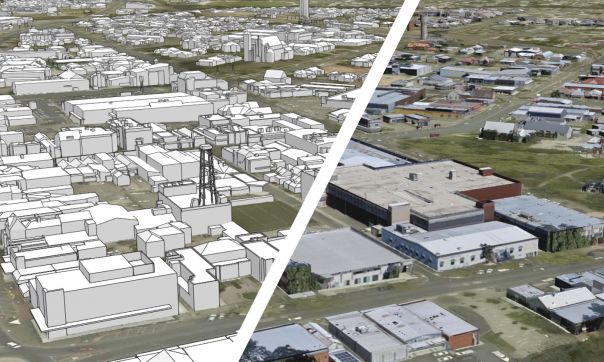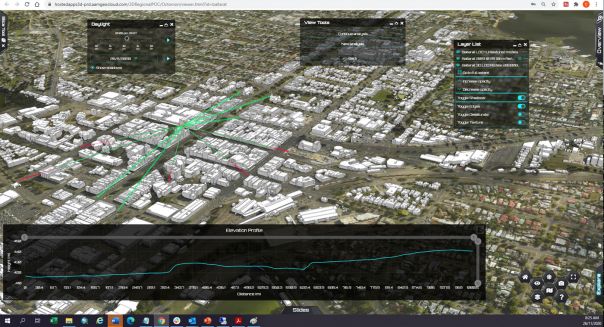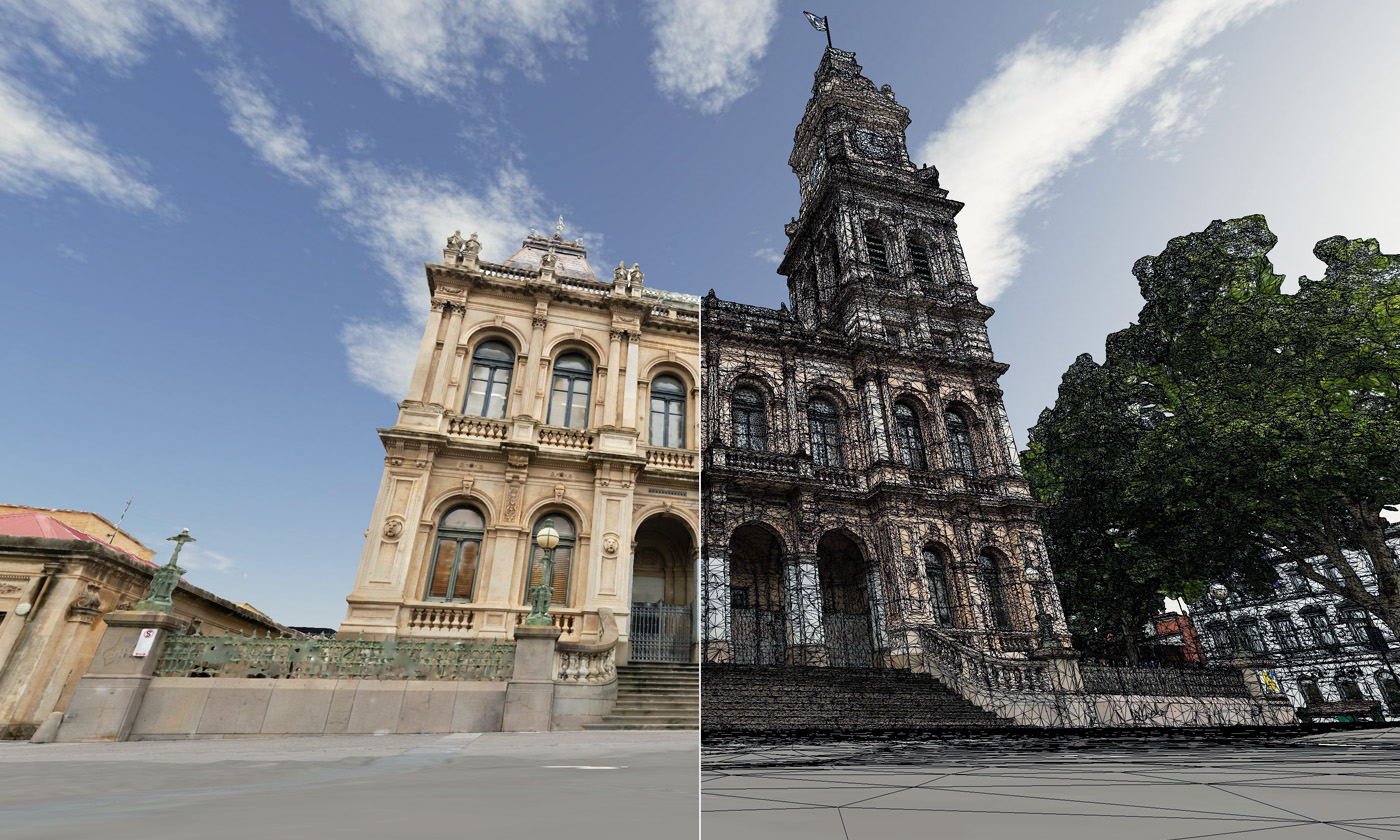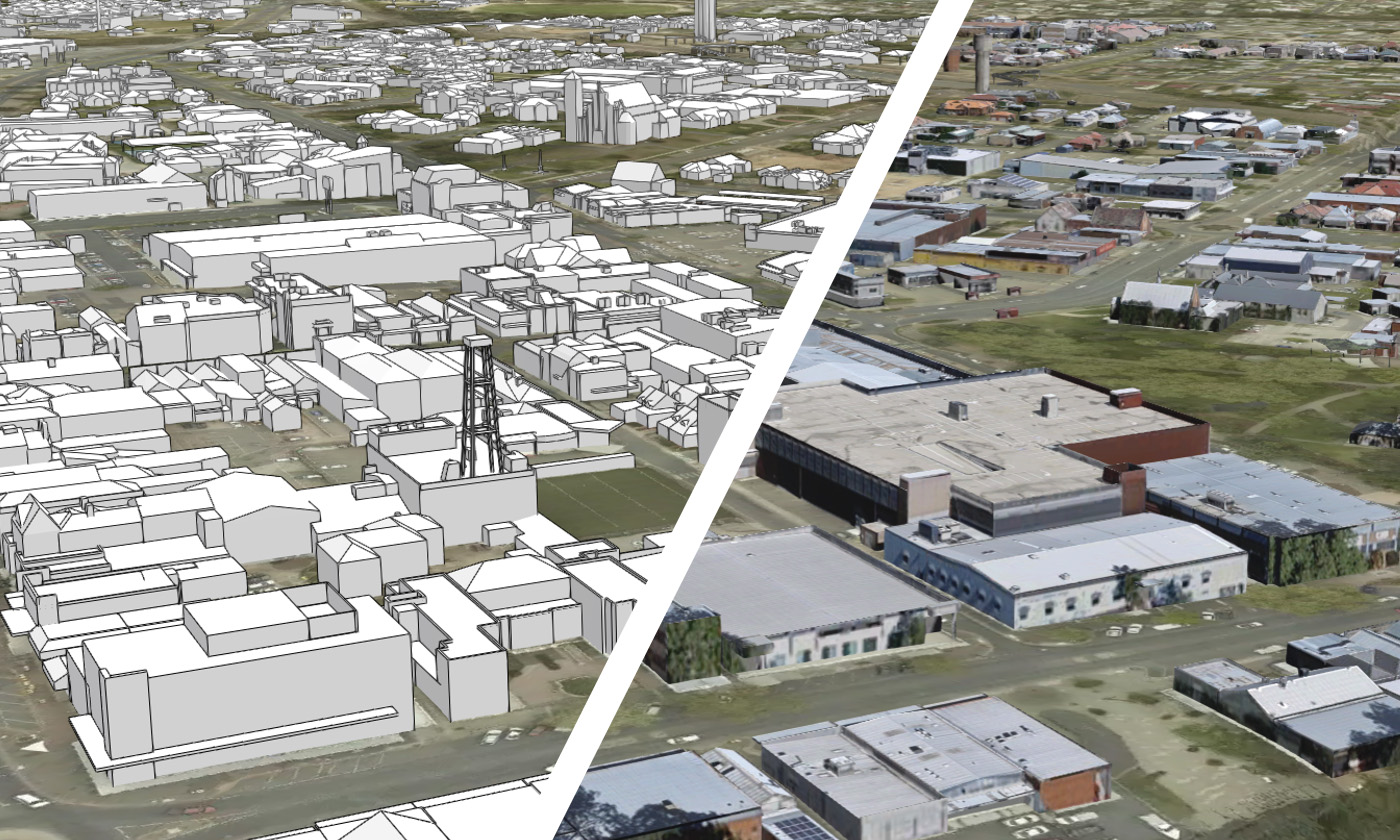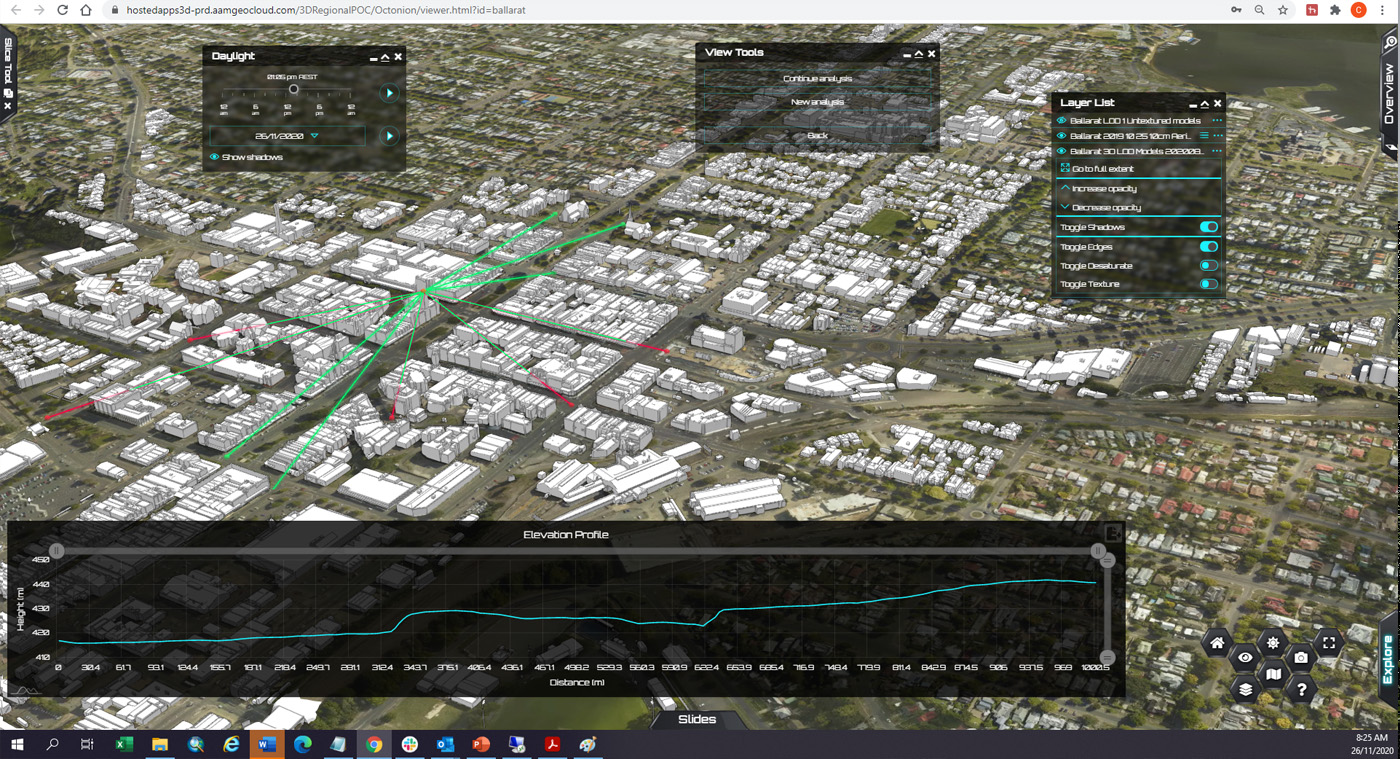 26 April 2021
The Department of Environment, Land, Water and Planning (DELWP) is opening access to highly detailed, high-quality 3D buildings data covering 20 regional towns across Victoria.
The 3D data explores a range of natural and built-form landscapes including 3D buildings object models, photomesh models and elevation data (LiDAR point clouds).
The proof-of-concept project is part of our roadmap to explore how 3D spatial datasets can be created from Victoria's growing archive of high-resolution photography and elevation data.
The regional focus provides an important opportunity for regional town planners, community services, property developers and investors to access high-quality data to support decision-making.
Innovative cross-over technologies including gaming, digital engineering, remote sensing and artificial intelligence (AI) have significantly advanced 3D mapping.
The application of 3D mapping within the planning sector in digital twins is emerging as an exciting frontier to address challenges in our changing urban and regional environments.
This includes new approaches to adapt to risks from bushfires, enable the social and community benefits of 20-minute smart cities, and ensure Victoria's investment in the Big Build provides opportunities and growth into regional areas.
The 3D datasets have already delivered significant benefits, cost savings and efficiencies for government programs, including within DELWP's Vic3D planning tool, as well as providing a foundational dataset for the Digital Twin Victoria pilot.
These applications represent an important step towards the creation of a 'Building and Settlements' geospatial data theme, which supports DELWP's commitment to add four new themes to align our ANZLIC Foundation Spatial Data Framework (FSDF) with the United Nations' Global Fundamental Geospatial Data Themes. Themes include Buildings and Settlements, Population Distributions, Geology and Soils, and Physical Infrastructure.
Open access now available
We are now opening access to the proof-of-concept 3D buildings data to support innovation across the Victorian economy. Uses for this data include planning, environmental assessments, solar energy calculations, asset and risk management, and a range of GIS analyses.
All users including government, private sector, research and academia can download the 3D buildings data for free.
We have also released the data to explore and visualise on a web-based platform. Users can compare 3D models, including 3D analysis such as line-of-sight and shadowing for building and planning.
We will be taking feedback on the benefits and challenges of using 3D buildings data.
This information will help guide future investment in 3D mapping and the development of Vicmap imagery and Vicmap Elevation data products. Vicmap is the state's foundational suite of spatial data.
Registered users who access the data will be invited to participate in the review process.
Experience the data
Download open data:
DELWP acknowledges our project partners in the delivery of this project: AAM, Aerometrex, Player Piano Data Analytics and RPS Australia East.
Page last updated: 12/07/21