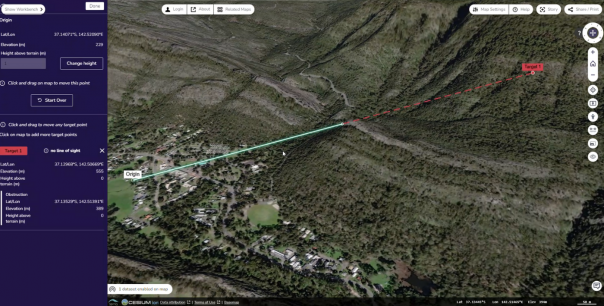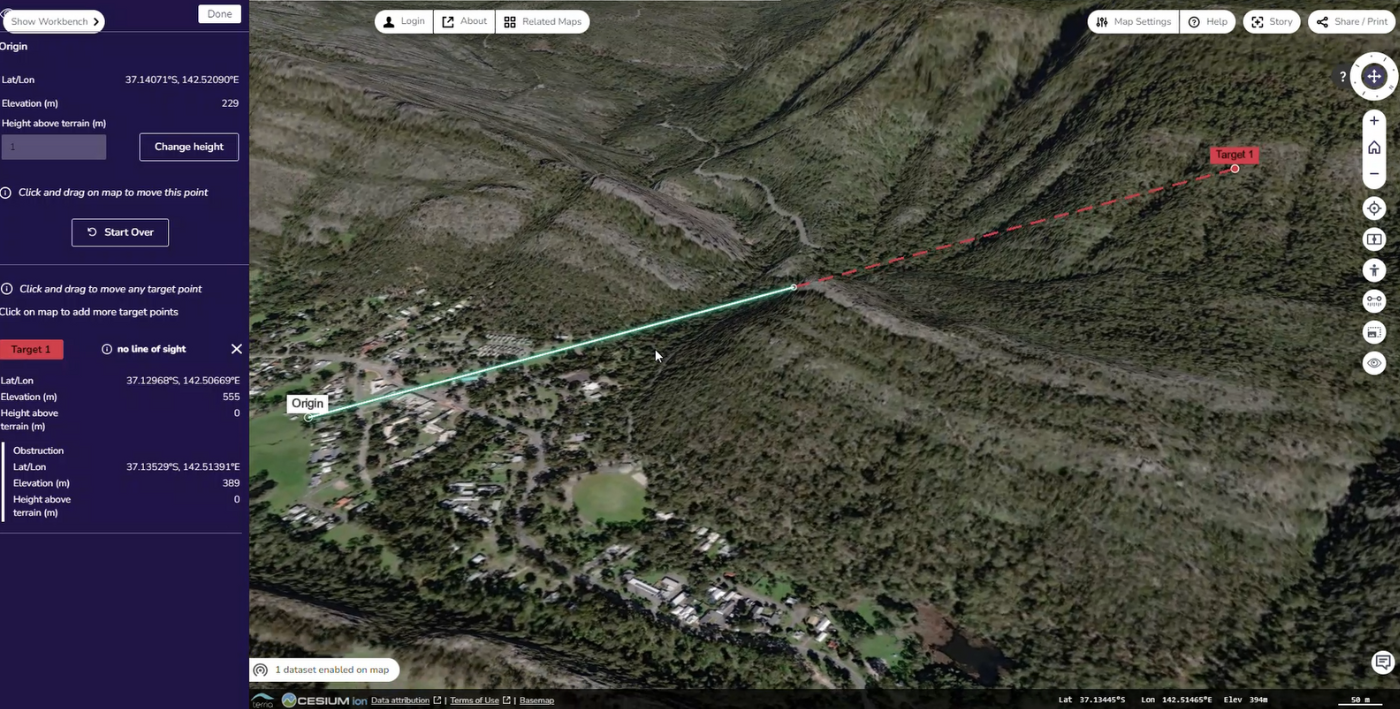 12 December 2022
The Digital Twin Victoria (DTV) platform has released two new tools giving you more power to visualise, analyse and assess over 4,000 datasets for Victoria.
With applications across planning, development, construction and environmental management, the latest release adds to the platform's capacity to visualise data, investigate the feasibility of proposals, troubleshoot issues, and share complex information across workplaces and with decision-makers.
The line-of-sight tool allows you to use rich 3D mapping and imagery to easily identify obstructions between multiple points in the landscape. It has applications for the planning and development of residential properties, viewshed protection, telecommunications planning as well as urban and rural council planning.
The spatial query tool allows users to draw a shape on the map and use this to select a subset of 2D data from spatial layers. Users can export information from the selected layers as a downloadable report. The tool provides quick and easy reporting to support spatially focused planning and forecasting.
These tools join a suite of features already available in the DTV platform. This includes search and selecting of 3D data, a pedestrian mode tool that enables users to explore at street level, a slider for comparing datasets, a timeline to support the tracking of data across time, and the ability to create, annotate and share your own 'stories' with colleagues.
The new tools will also be available for integration into any TerraJS-based application as part of our commitment to open-source innovation.
Learn more in our latest tutorial videos:
The DTV platform was launched to the public in August 2022. It's one piece in the Digital Twin Victoria Program, a $37.4 million investment by the Victorian Government in digital twin technology and spatial innovation that's helping to revolutionise how we plan and manage our built and natural environments.
Read more about the DTV platform:
Page last updated: 13/12/22