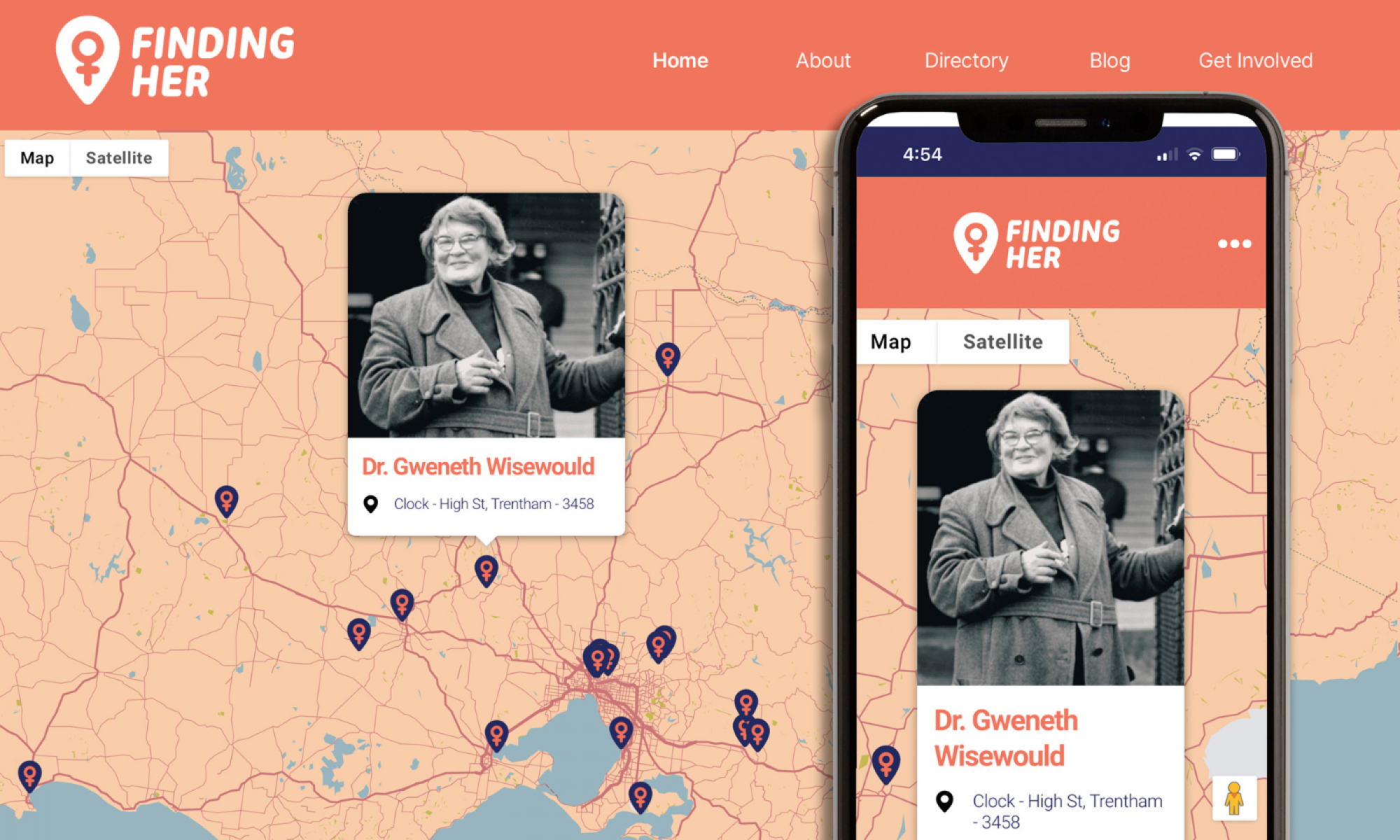 2 May 2023
Finding Her, a new website commemorating the significant stories of Victorian women and gender-diverse people across the state, is now live.
This ground-breaking digital map is dedicated to making the stories, lives and achievements of women and gender-diverse people more visible in public spaces. It includes important stories of First Nations women and recognises their contributions to our state and nation.
This digital resource connects the stories of 60 women across 35 physical sites, with 40 more stories in development. These sites, including statues, murals, place names and monuments, link to the stories of those being honoured.
You can take a virtual tour on the website or visit the locations yourself. Use the QR codes at the sites to reveal the stories of some truly remarkable women and take your own Finding Her tour.
The visibility of women's achievements and ensuring women are depicted accurately and respectfully in public life are both key to progressing gender equality in Victoria.
Finding Her is a collaboration between Gender Equity Victoria (GenVic) and the Her Place Museum, supported by the Department of Transport and Planning (DTP) through Geographic Names Victoria (GNV).
This work is part of a wider program to promote greater diversity and equity in place naming. Through Geographic Names Victoria, the Victorian Government is helping to lead change with initiatives like Finding Her.
Geographic Names Victoria oversees the naming and registration of roads, features and localities in Victoria and ensures we have naming rules in place to support councils to make inclusive naming decisions. We acknowledge the importance of naming in recognising and celebrating the diversity in our communities and preserving Aboriginal languages.
Read more about the work of Geographic Names Victoria:
Page last updated: 04/05/23