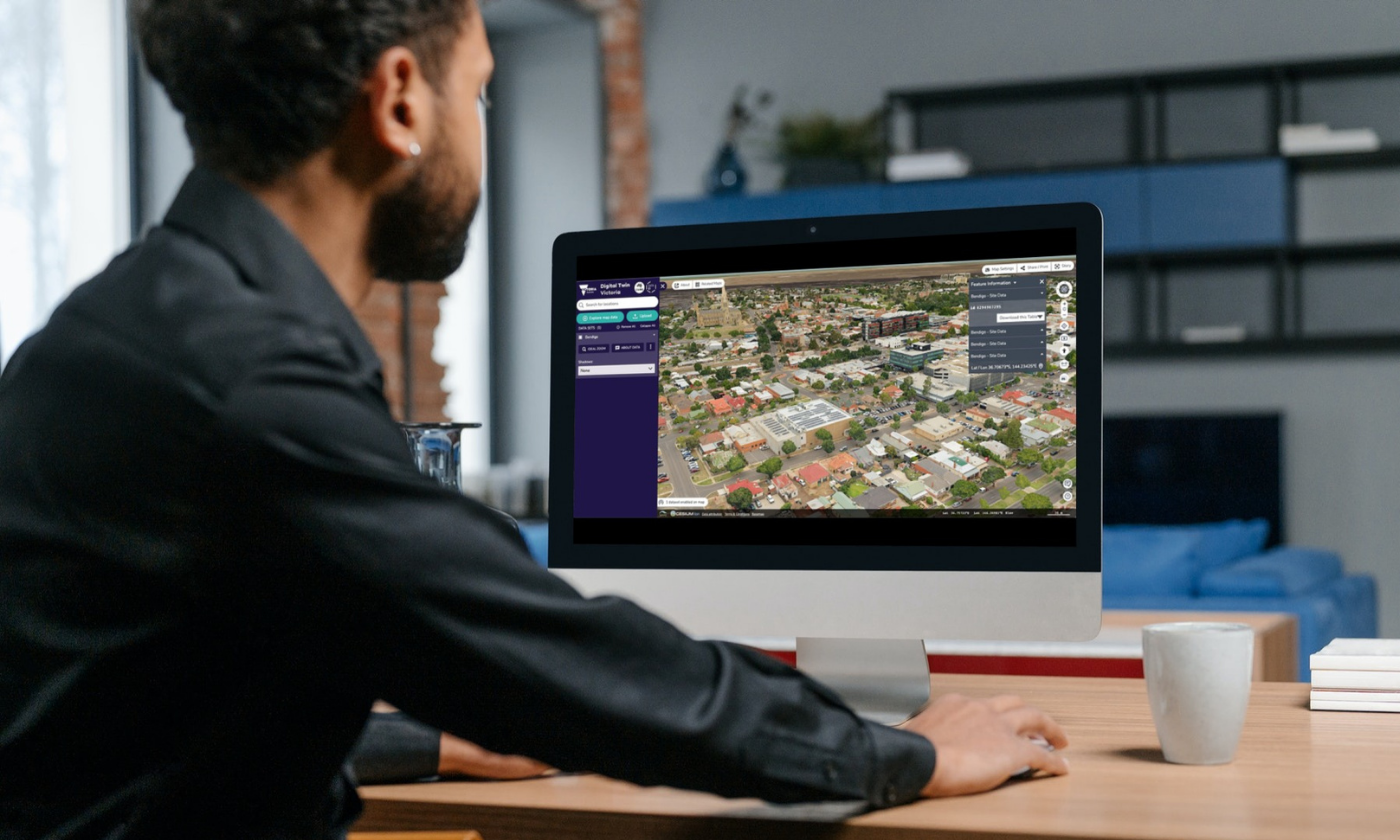 19 November 2021
Do you want to be at the forefront of Victoria's digital transformation? Then come join our Digital Twin Victoria Beta Tester Program that gives you access to Victoria's Digital Twin in its early development phase.
Digital Twin Victoria (DTV) is a $37.4 million innovative digital program led by Land Use Victoria to recreate Victoria online so government, industry and the community can collaborate through shared open data to benefit infrastructure, building and planning projects.
The DTV program brings together 3D and 4D spatial data, artificial intelligence and sensor data from across the State, in one user-friendly platform, to visualise and model places virtually, allowing users to make better, data driven decisions saving time and money in the process.
Our new Beta Testing program will make you part of a select group of early adopters who will help test the DTV platform, while building your skills and understanding of digital twins and laying the foundations of our new user community.
Our Beta testers will discover thousands of 3D spatial datasets from across Australia, Victoria and local government agencies, already loaded into the DTV platform.
We're taking an agile approach to make sure DTV meets the needs of our users, from the ground up. This will mean ongoing iteration and releases based on user feedback providing users with the opportunity to provide valuable feedback to shape the platform.
Calling for Expressions of Interest
To be considered for the Digital Twin Beta Tester Program, we ask that you complete the EOI, which closes at midnight on 2 December 2021.
Selected applicants will receive notification via email by the first week of December 2021 followed by an online briefing information session to be held early December.
As a Beta tester, you will be required to attend a series of tutorial workshops, complete surveys and will be provided with support materials to learn about how to use DTV's platform.
Workshops will take place through to March 2022 (excluding late December – January).
For more information about the DTV Beta Tester program, please email the DTV team.
Read more about the DTV program:
Page last updated: 03/12/21