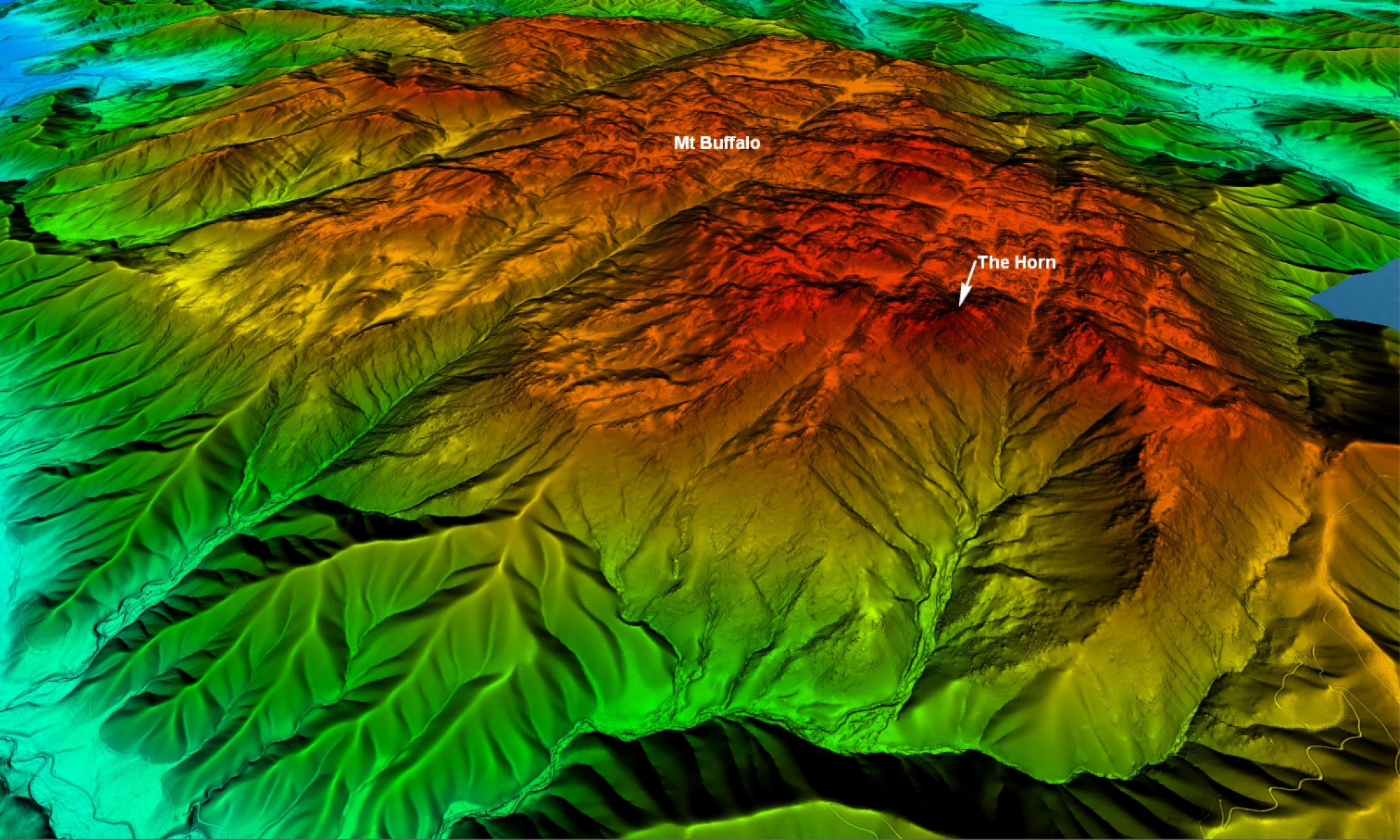 11 August 2023
For the first time, high-resolution elevation data has been acquired over parts of Victoria's Alpine and Mt Buffalo National Parks, including coverage over Mt Buffalo, Mt Feathertop and the Razorback. Aerial LiDAR technology was used to generate a 1m resolution Digital Elevation Model (DEM) of the terrain in the area with unprecedented detail.
The LiDAR data was acquired by the Coordinated Imagery Program within Vicmap Spatial Services on behalf of Parks Victoria and will be used to optimise the design of hiking trails. This will be achieved by mapping where water will naturally flow over the terrain surface during high rainfall periods and identifying areas likely to flood or hold water.
Trail planners will use this data to identify areas that require drainage controls to mitigate erosion. This will create a better experience for hikers with trails less prone to flooding, and lead to better environmental outcomes. The data will also be used to support emergency planning and management in the area.
The use of LiDAR data helps trail planners to plan fieldwork and vet areas in advance. The resolution of the data enables fewer in-person visits and minimises the impacts and potential harm to the sensitive alpine landscape.
The LiDAR data captured not only terrain but also some iconic huts including the oldest surviving hut in the Victorian Alps, Wallace Hut, built in 1889. Data was also captured of Melbourne University Mountaineering Club's geodesic dome-shaped hut near Mount Feathertop.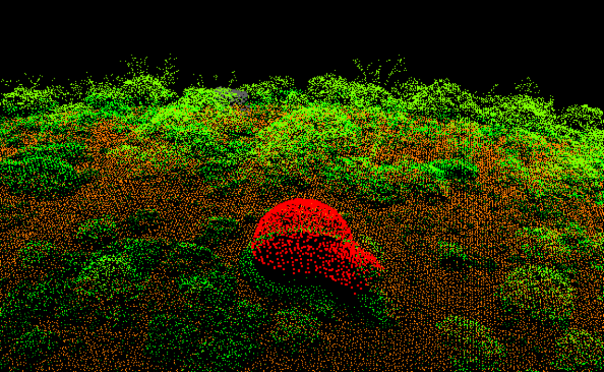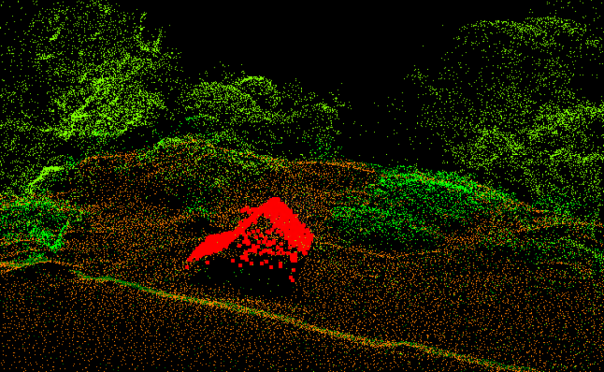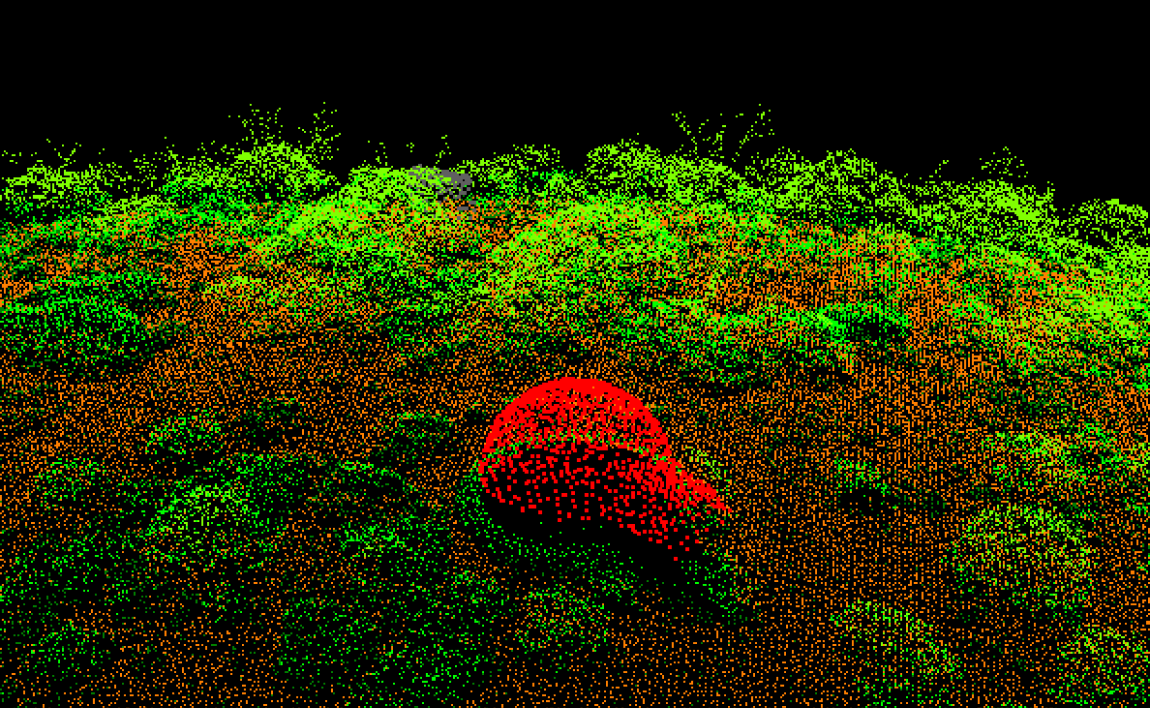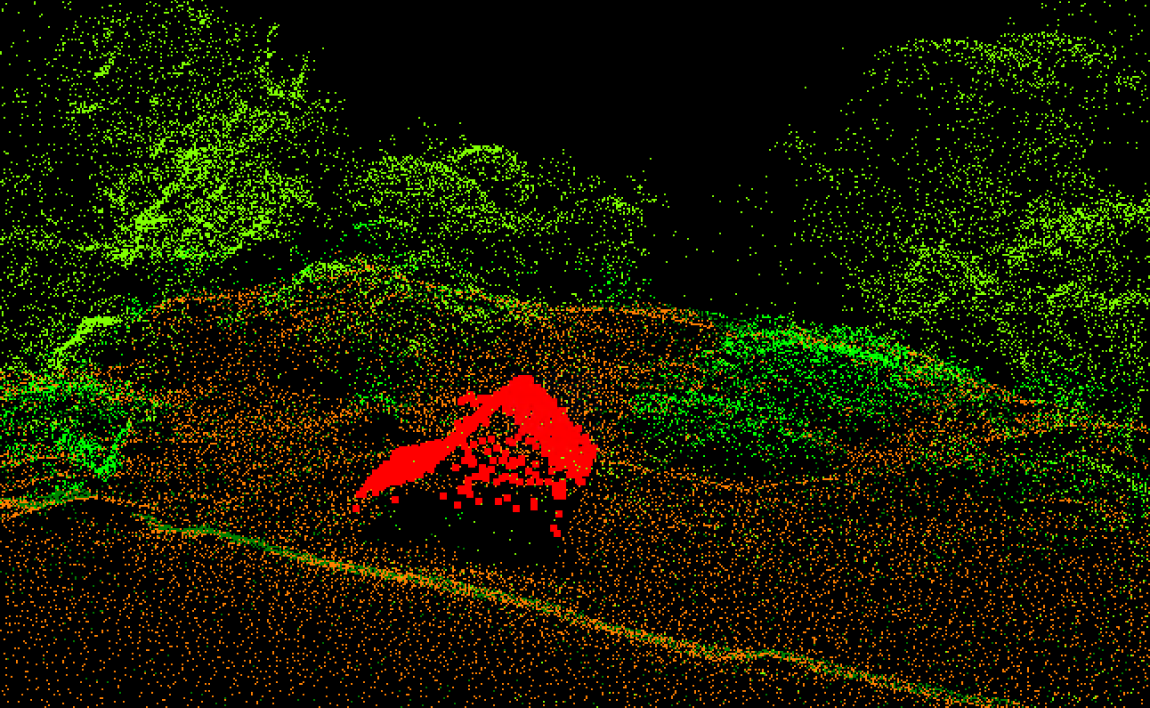 This data will be added to the Vicmap LiDAR Point Cloud and Vicmap DEM Collections that are available to access through the Coordinated Imagery Program.
Read more about our elevation data:
Page last updated: 05/09/23