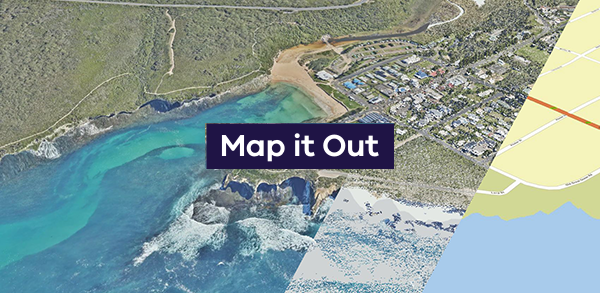 2 March 2021
The latest edition of the Map it Out newsletter is out now.
This month we feature headlines:
Discover Land Use Victoria's new digital twin pilot
eComply project set to make housing approvals quicker, easier and cheaper
Have your say about how places are named in Victoria
Vicmap Editing Service (VES) now with inbuilt change validator
One step closer to a fully digitised cadastral survey data model and exchange for Australia and New Zealand
We also feature Andrew Loader, Director of Capability and Logistics from Forest, Fire and Regions (FFR) at the Department of Environment, Land, Water and Planning, who contributes to the regular 'From the desk of' foreword.
His article looks at the role of spatial data for operational response. It also spotlights innovations progressed at FFR during the 2021 La Niña cycle.
Other regular sections include upcoming events and career opportunities in Land Use Victoria.
About Map it Out
Map it Out newsletter features spatial and surveying news and innovation from across the Victorian Public Service. It is produced by Land Use Victoria and released six times a year.
Get the latest news by signing up to Map it Out:
Page last updated: 03/03/21