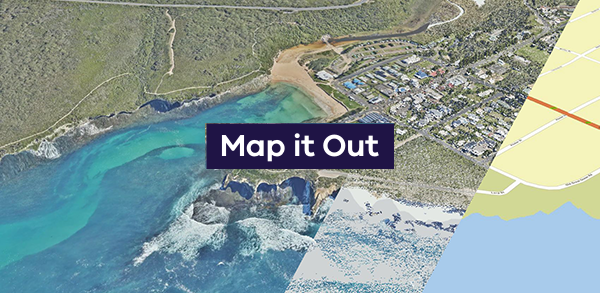 The latest edition of the Map it Out newsletter is out now.
This month we feature headlines:
Digital Cadastre Modernisation Project releases early land parcel data for feedback
Victoria's foundational spatial data in the cloud with Vicmap as a Service beta launch
DELWP prepares for the fire season with powerline and cross-border data sharing arrangements
Showcasing Digital Twin Victoria
Updated practice directives for Victorian licensed surveyors
Issues paper for how licensed surveyors are registered in Victoria – open for comment
Report on survey mark network upgrades released
New online tool will help prepare for spatially improved Vicmap
Vicmap Property Data Model update
Diversity and Inclusion Index for space, spatial and surveying sectors now open
Melissa Harris the first female chair of ANZLIC
We also feature Mark Grant, Project Director for the Digital Cadastre Modernisation Program, who contributes the regular 'From the desk of' foreword.
Other regular sections include upcoming events and career opportunities in Land Use Victoria.
About Map it Out
Map it Out newsletter features spatial and surveying news and innovation from across the Victorian Public Service. It is produced by Land Use Victoria and released six times a year.
Get the latest news by signing up to Map it Out:
Page last updated: 14/09/21