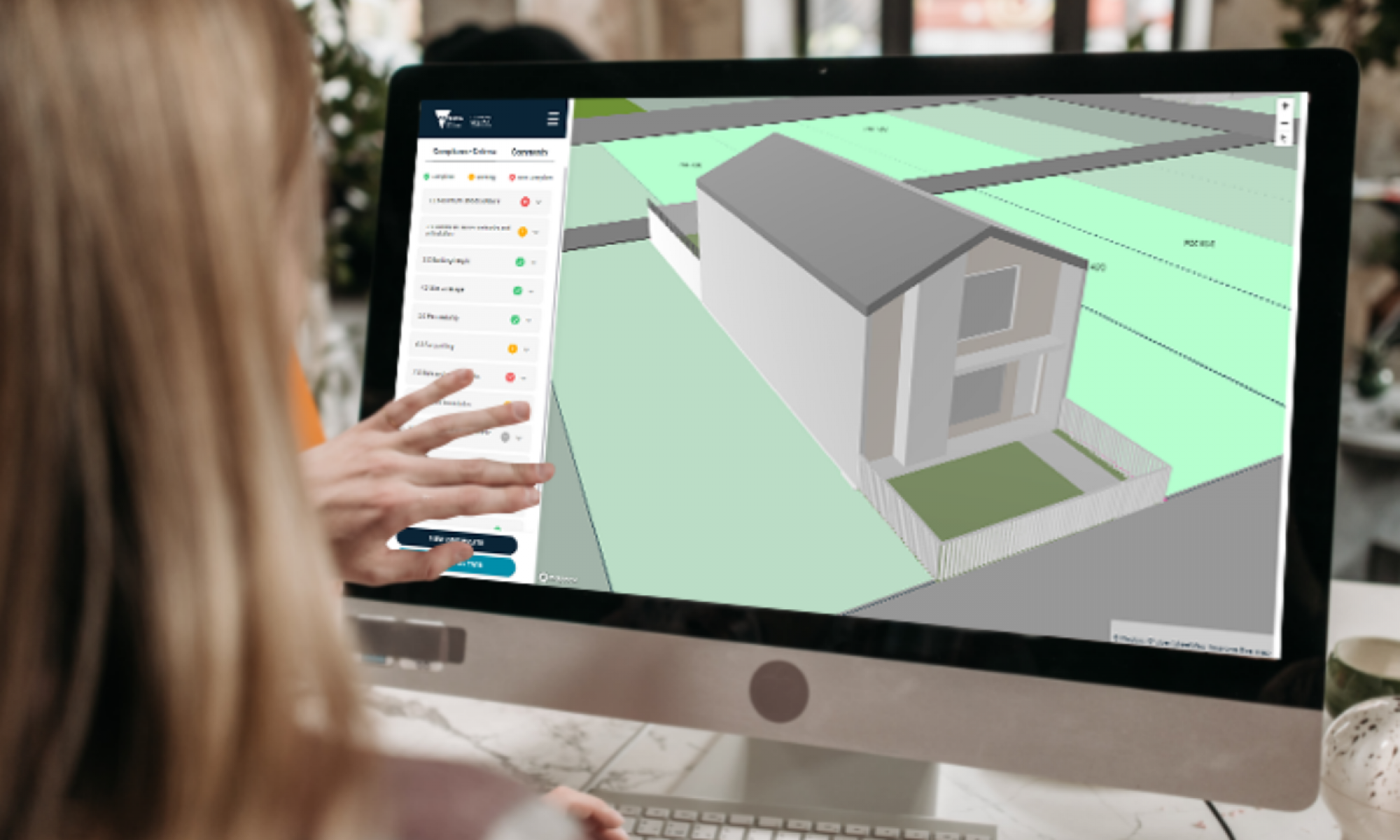 We're looking for builders, architects and designers to help us build eComply, a new tool that will cut weeks off planning approval times.
Land Use Victoria, in collaboration with state government departments and building industry member organisations, is now assessing EOIs from testers to assess eComply – a new digital compliance solution.
eComply is a 3D building assessment framework that uses digital compliance tools to streamline the planning approvals process for residential housing.
The solution will help architects, builders and developers check their designs against building codes. This will cut weeks off the approvals process and reduce holding costs so work can start on site sooner.
As part of the EOI process, testers with a range of experience were sought. Building professionals and building surveyors who frequently check housing codes such as the VPA developed Small Lot Housing Code (SLHC) were encouraged to apply, along with fourth-year architecture students. This approach will ensure testing captures how usable and intuitive the eComply process is for all users.
A preview of the proposed Cairnlea Townhouse Code (CTC) has been built into the platform, providing testers with the first opportunity to work with this code.
The eComply framework is part of Digital Twin Victoria's $37.4M investment in digital innovation. The tool is being built with delivery partner Archistar, and in partnership with Development Victoria, the Victorian Building Authority and the Victorian Planning Authority.
Email the team with any questions or learn more about eComply:
Page last updated: 11/07/23