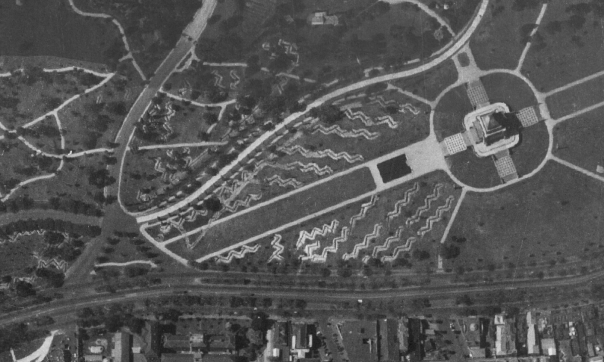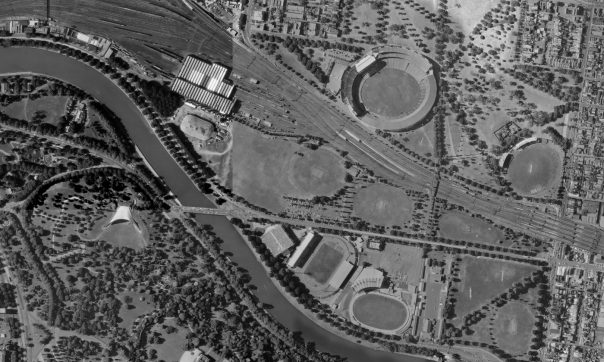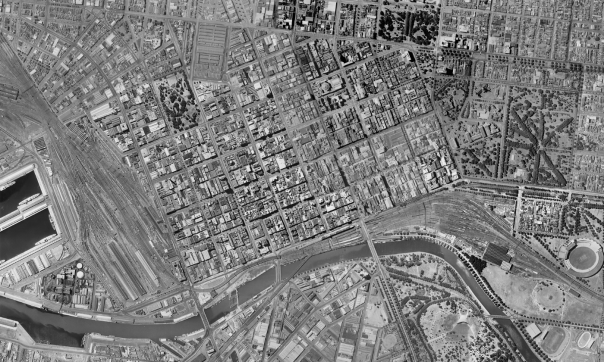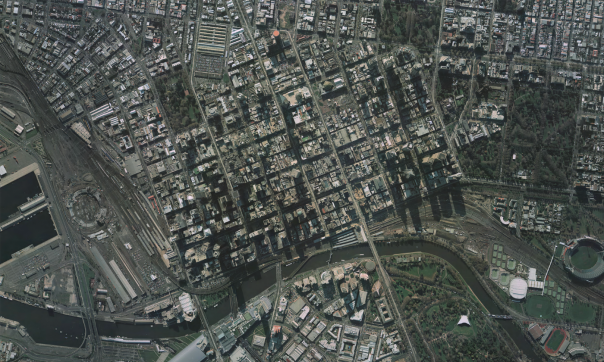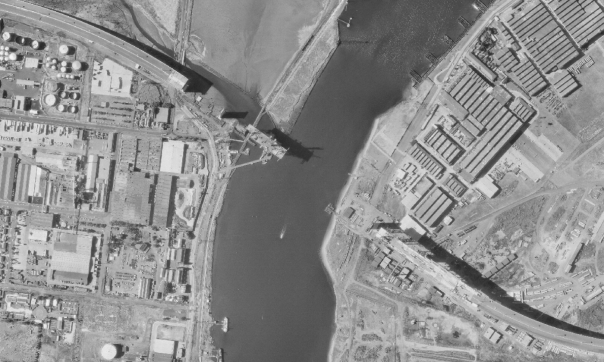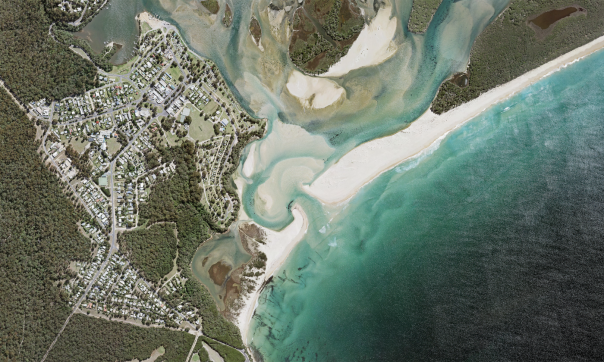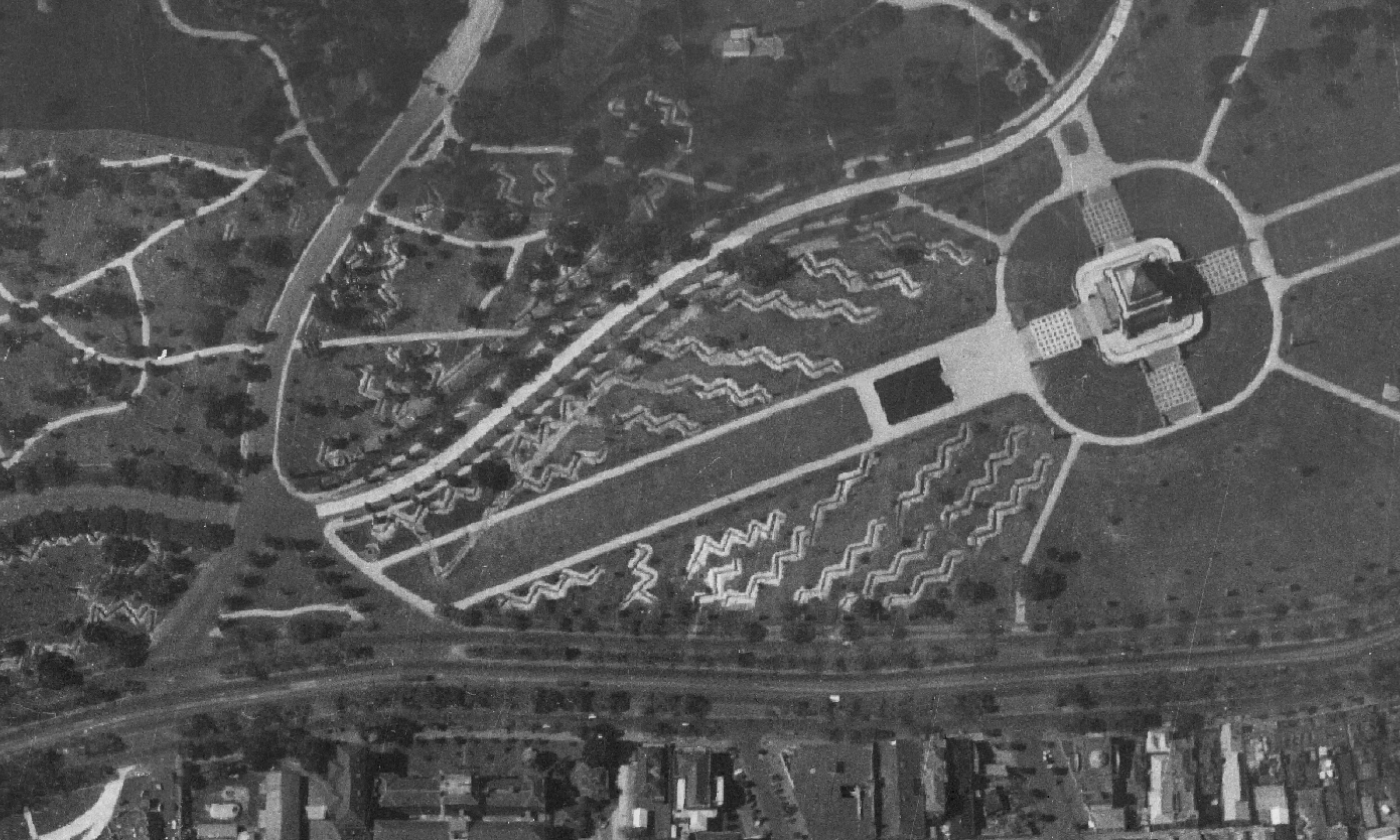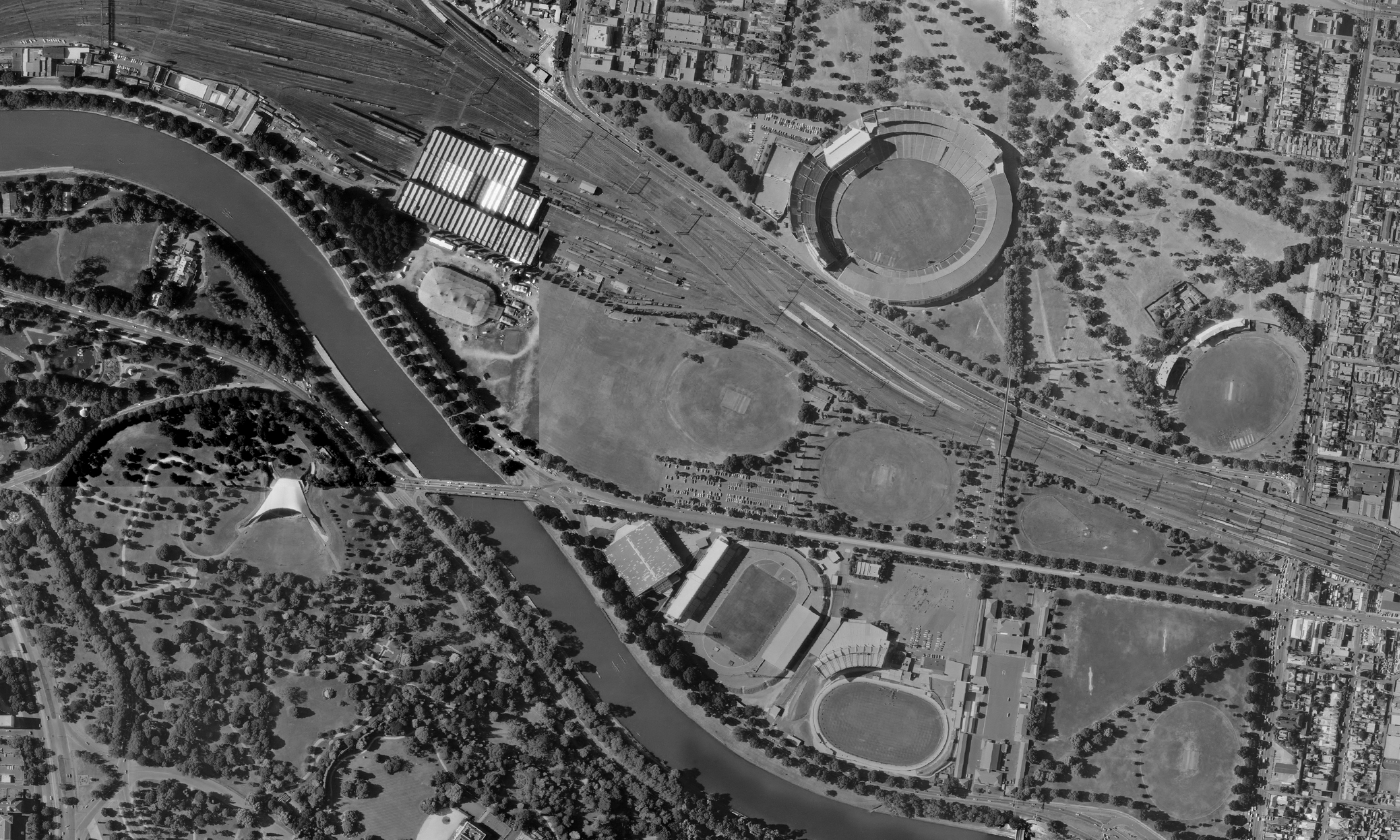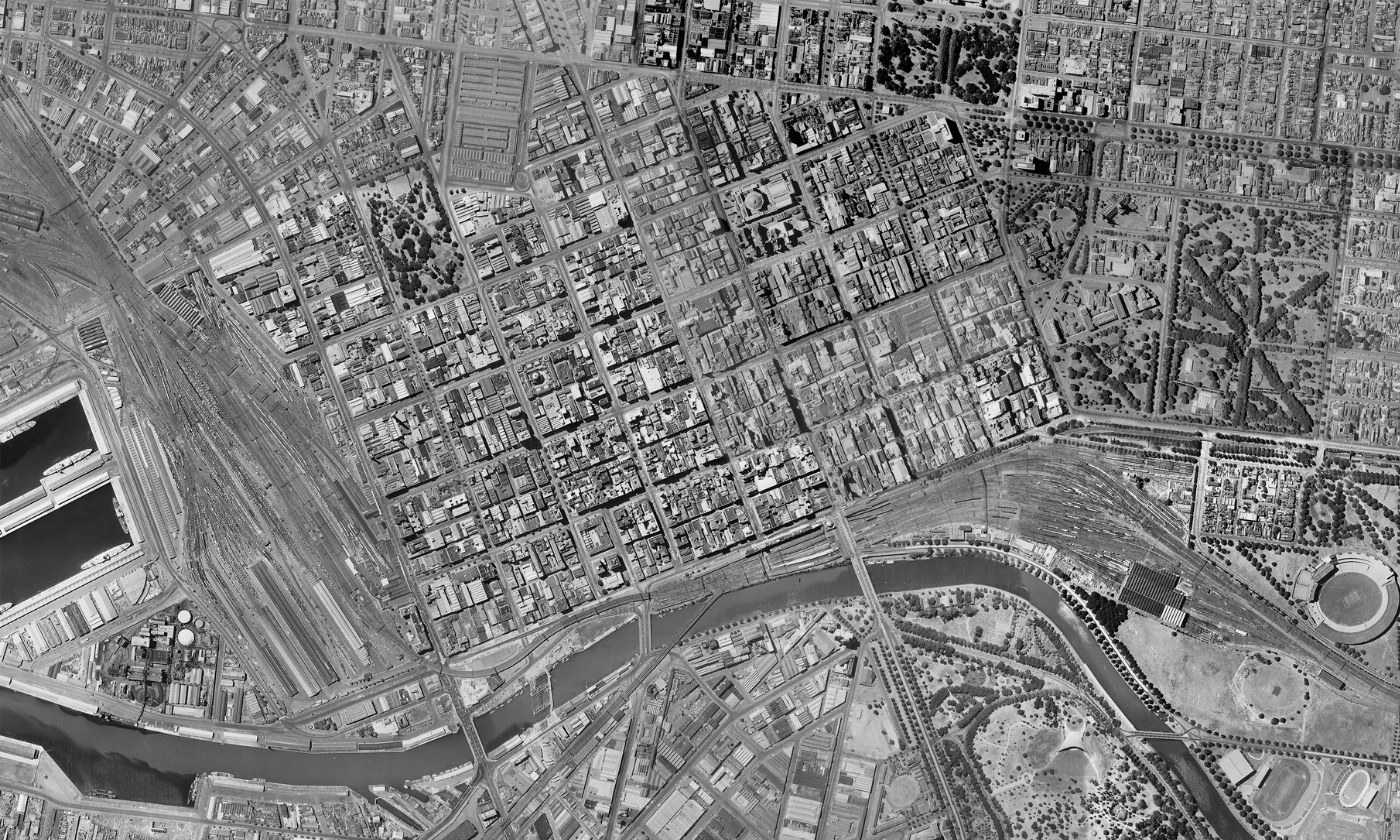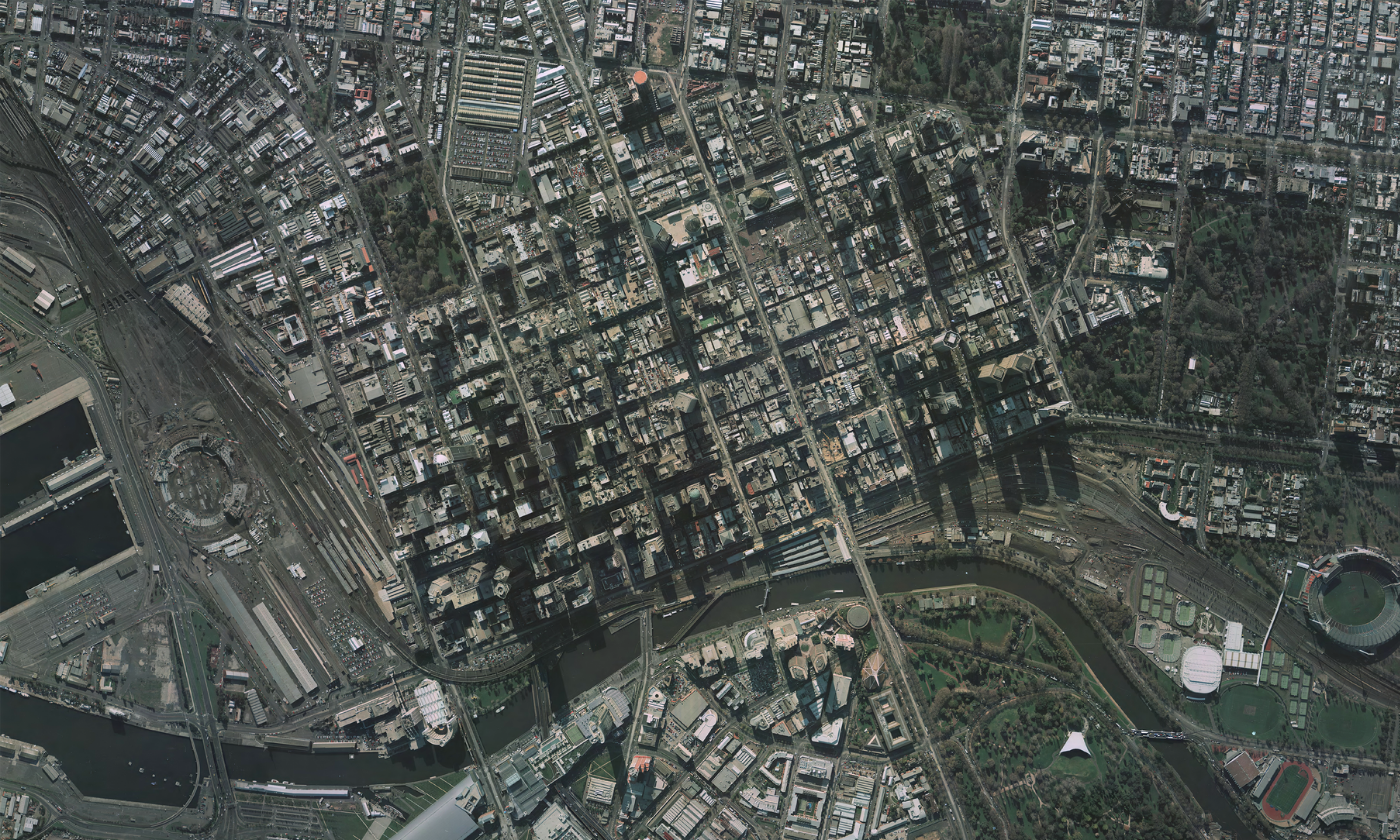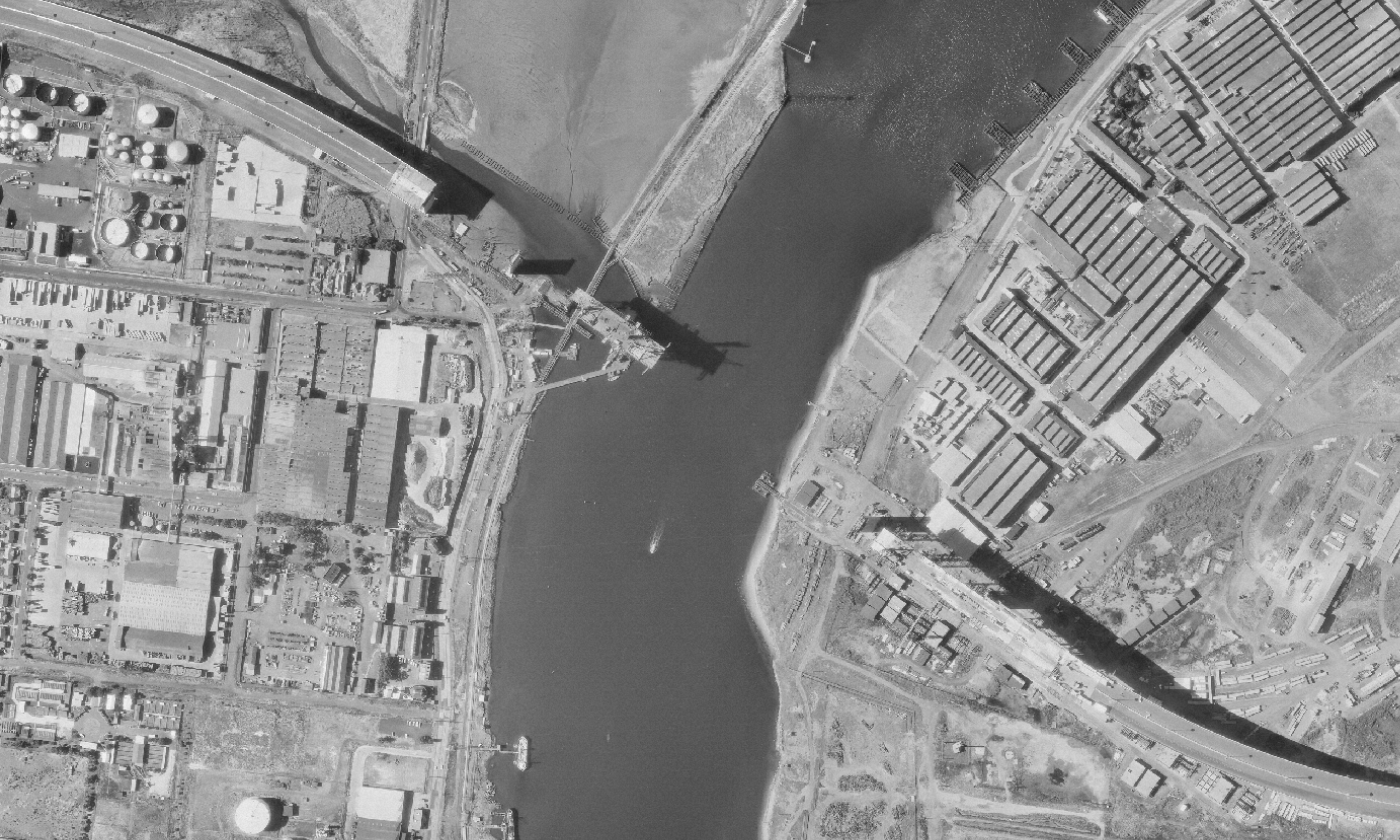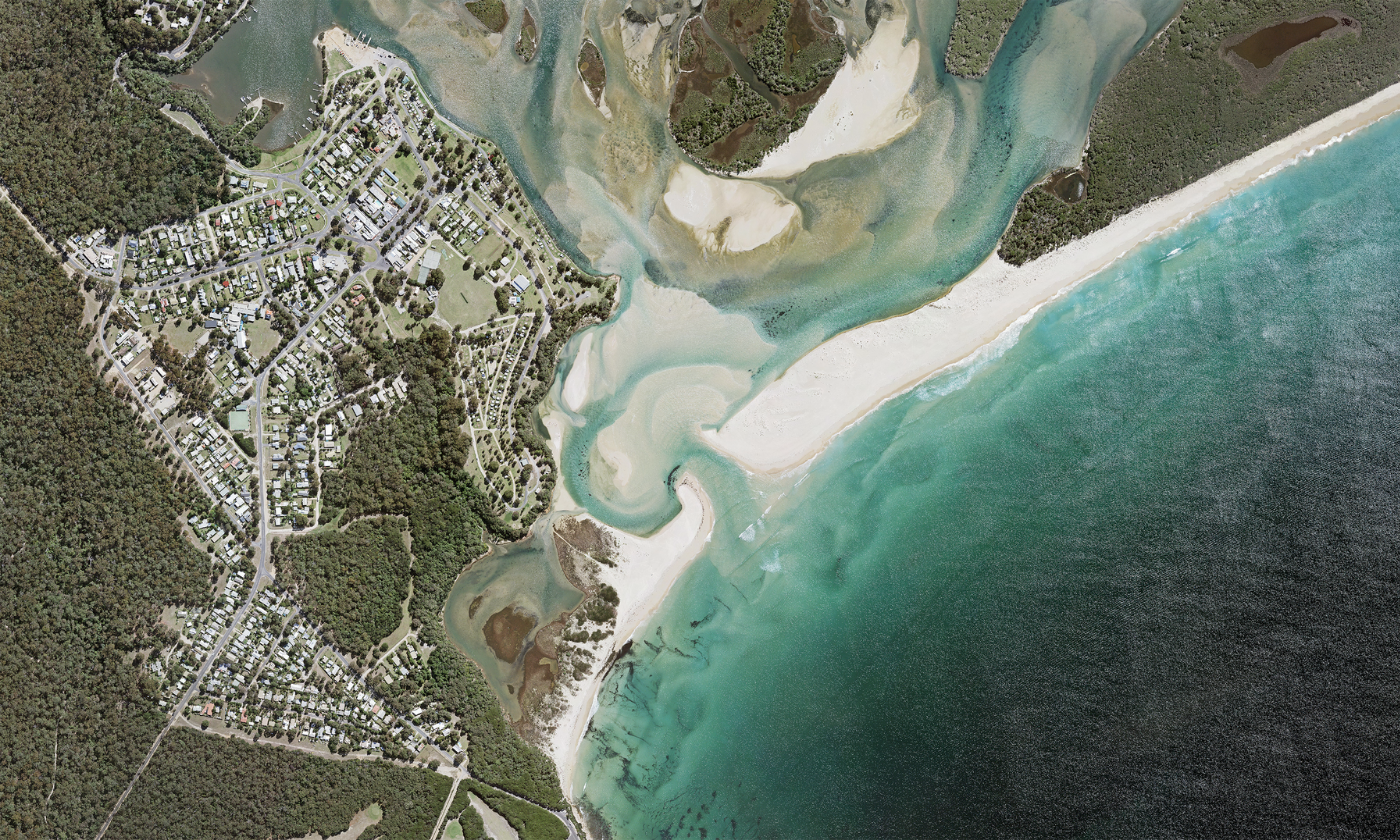 11 November 2021
An aerial image of Melbourne's Shrine of Remembrance dating back to 1942 is just one of half a million images that have now been digitised to help the Victorian government better track our changing cities, landscapes and environments.
Vicmap Historic Imagery is the state's archive of aerial photography from the 20th century.
It shows towns, suburbs, rural areas and natural environments that can be mapped and viewed in incredible detail.
The Department of Environment, Land, Water and Planning (DELWP) has completed a complex project to create photo mosaics and time series of the images covering locations across the state.
One of many fascinating stories to emerge from this project is how the Shrine of Remembrance was used as a large-scale air raid shelter during World War 2, after it was built in 1931.
A series of zig-zag trenches were also dug into the grounds around the Shrine and nearby parkland to protect people from bomb blasts.
Other case studies showing changes over time include the MCG and its growing crowd capacity, coastal change at Mallacoota, construction of the West Gate Bridge and the ever-changing Melbourne CBD and surrounds.
The imagery can be used to see the growth of urban centres, changes to coastlines over time, and to identify past land uses including those that could still present risks to communities.
Vicmap Historic Imagery is spatially accurate and can be accessed by state and local government users as part of a Coordinated Imagery Program subscription. DELWP users can access it through the Image Web Server.
The full library is available to the public through the Victorian Land Registry Services.
Page last updated: 11/11/21