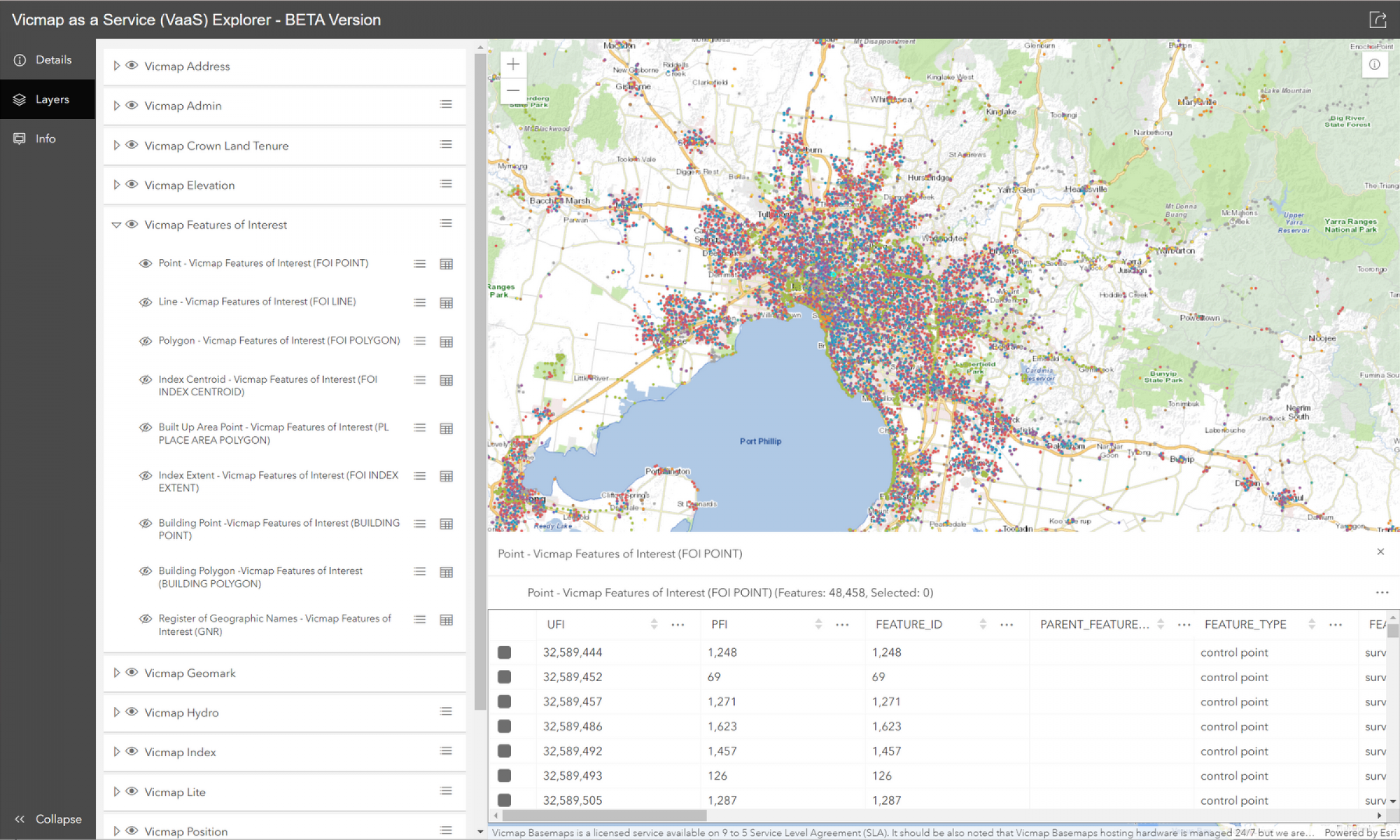 28 September 2022
Understanding which Vicmap datasets you need before accessing is now easier with the new Vicmap as a Service (VaaS) Explorer BETA.
The VaaS Explorer is a visualisation tool which allows customers to explore, visualise and overlay all Vicmap datasets in one place. You can then hyperlink directly to the VaaS services and integrate datasets into your own spatial systems.
VaaS was launched in September 2021 and provides customers with an alternative to downloading datasets, storing versions and uploading into their own business databases. VaaS also allows you to consume just the data you need, when you need it, rather than downloading the entire dataset. To date, VaaS services have been accessed over 16 million times.
The VaaS Explorer BETA consolidates all the Vicmap data currently available as web services on the VaaS platform into a single, user-friendly web-based mapping application.
Vicmap datasets available include Property, Address, Transport, Planning and Hydro, all in a single location.
The VaaS Explorer interactive map allows users to:
turn layer visibility on/off
pan and zoom to their area of interest
click on features and view its attribute information
hyperlink to the hosted feature layer and reference table API endpoints
toggle between the Vicmap basemaps
We welcome your feedback on the VaaS Explorer BETA.
Read more about VaaS and Vicmap data:
Page last updated: 11/07/23