We're making it easier to stay up to date with changes to Vicmap with better access to change notices on our website and an improved subscription process to receive notices directly to your inbox.
If you're a regular subscriber to Vicmap change notices, you may have noticed there's a new look when they arrive in your inbox, or when you're searching on our website.
We've updated the way we format change notices so they're clearer and easier to read, and they now feature our DELWP and Vicmap branding.
Subscribers will soon begin receiving Vicmap change notices relating to the upgrade of the Digital Cadastre from the Digital Cadastre Modernisation project.
We've also updated the Vicmap page. You'll now see updated information about Vicmap change management, what a Vicmap change notice is, as well as which change notices are open for consultation.
Vicmap customers and stakeholders can take part in the change process to provide feedback and submit requests for improvement to Vicmap products.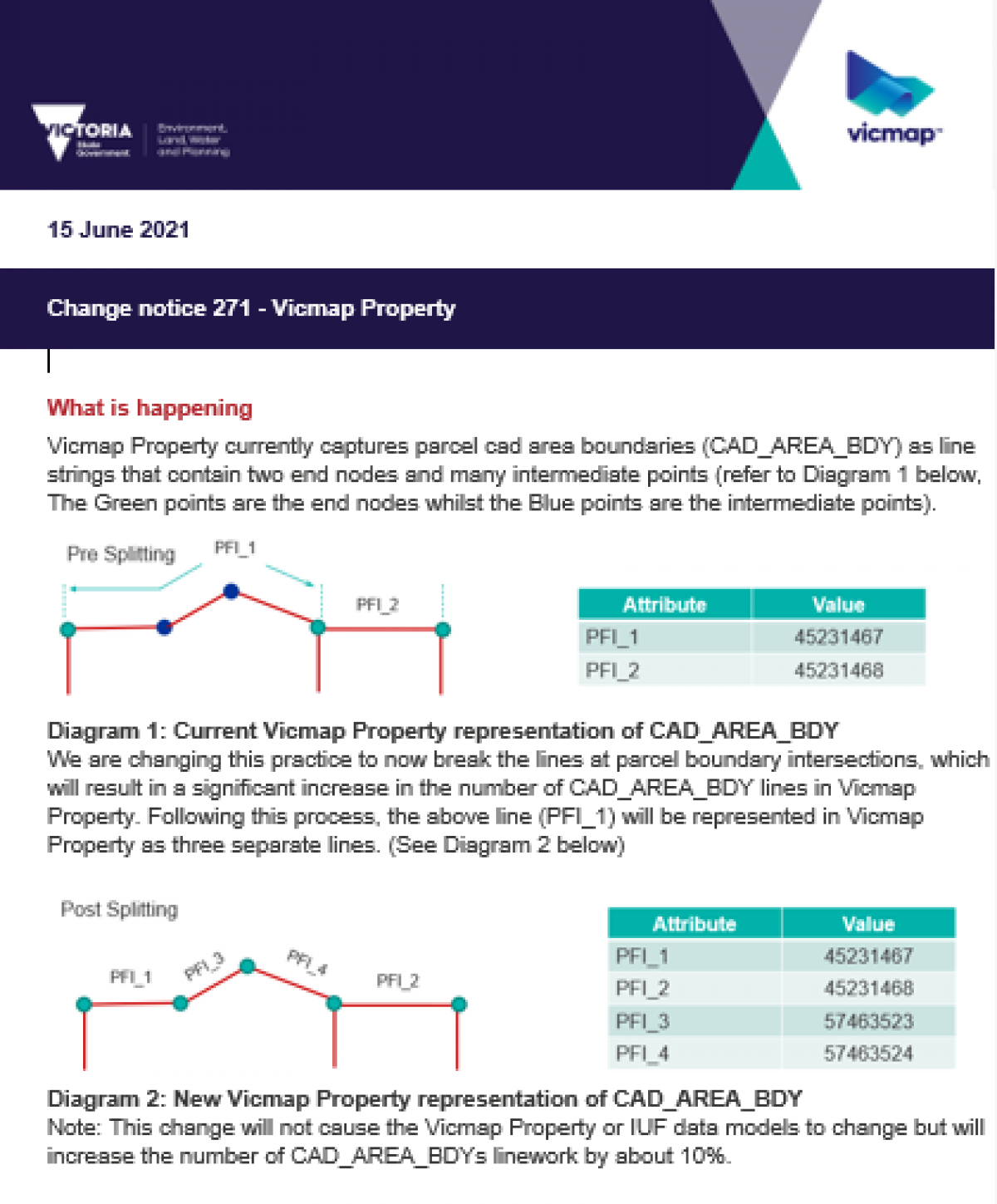 Visit the new Updates to Vicmap page and sign up to receive Vicmap change notices:
Find out more about the Digital Cadastre Modernisation project.
Page last updated: 11/07/23