EOI now open
Expressions of interest are now open to architects, developers, or building surveyors with experience working with the Small Lot Housing Code (SLHC) to test the online building compliance check tool. Fourth-year architecture students are also welcome to submit an EOI to participate in testing. This is an opportunity for the building industry to have a say in the future of property development approvals in Victoria.
About eComply
eComply was piloted to explore how to make the housing approvals process faster, easier and cheaper.
The eComply pilot project was a partnership between Development Victoria, Brimbank City Council, Office of Projects Victoria and the Victorian Building Authority. It was designed to assess digital building designs' compliance with the Small Lot Housing Code and the proposed Cairnlea Townhouse Code (CTC).
The partnership engaged a consortium led by one of Australia's fastest growing proptech startups, Archistar, together with Jacobs and AAM, to solve this historically complex process.
This eComply project is part of Digital Twin Victoria and demonstrates the value that digital twin technology can deliver to unlock regulatory red tape.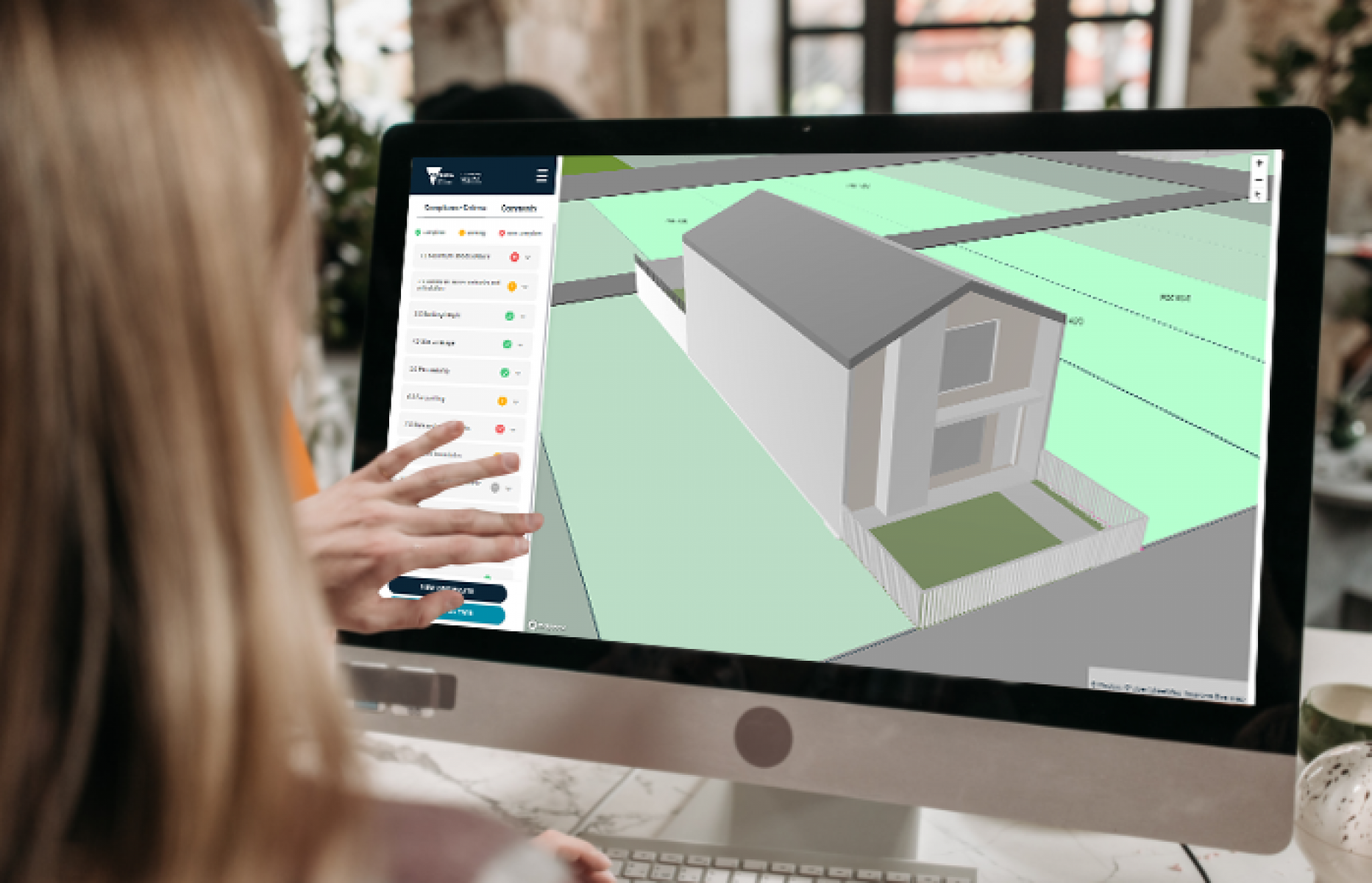 Read more on digital twin technology and initiatives from Land Use Victoria:
Page last updated: 13/05/22