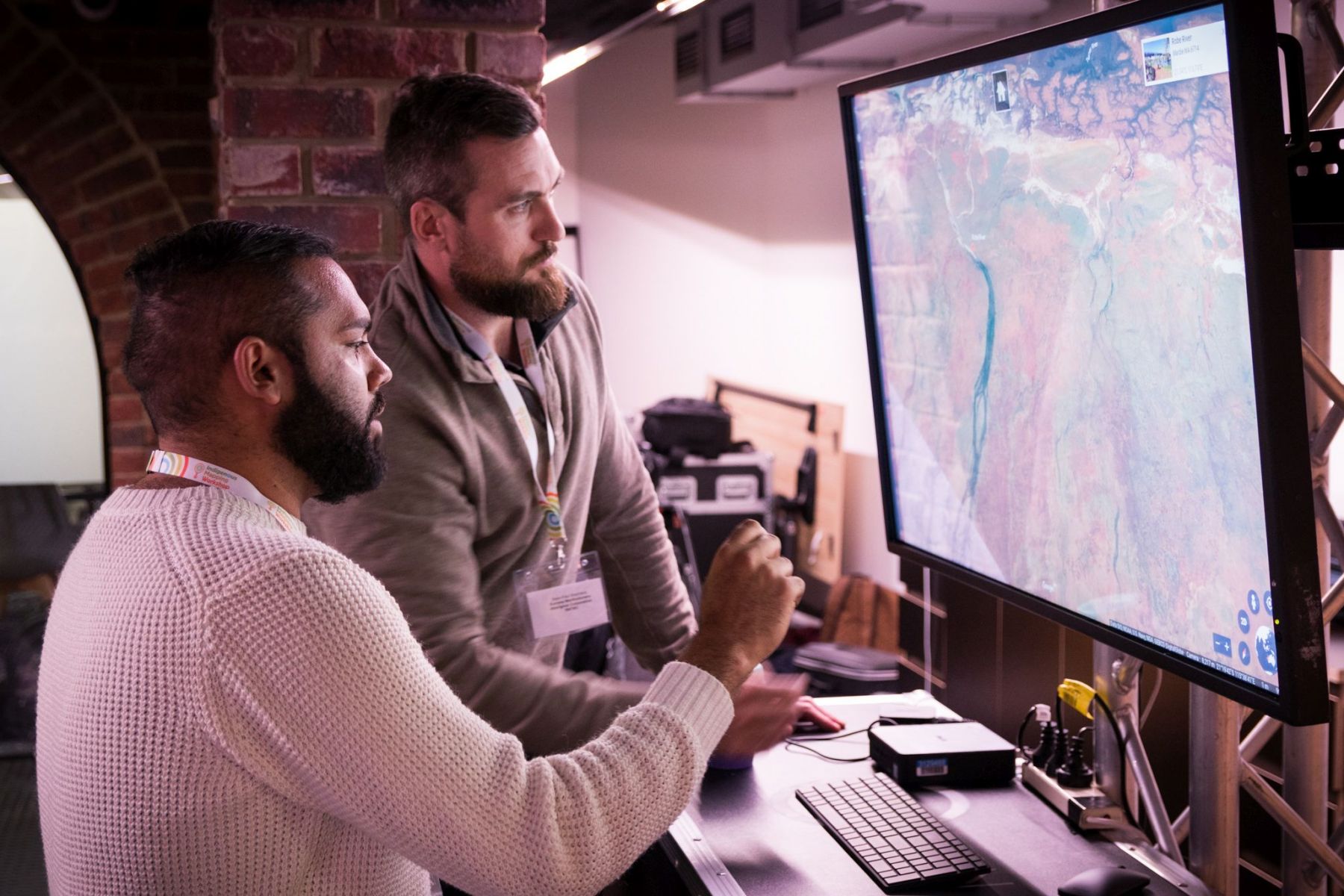 What is the Indigenous Mapping Workshop (IMW) - On Demand?
IMW - On Demand hosts Indigenous mapping training workshop sessions on a range of different platforms and mapping software.
IMW teaches Indigenous-led organisations to use digital and geospatial tools to collect, host, visualise, share and publish maps to support their various community objectives.
Content is culturally appropriate for participants of all mapping abilities.
About the workshops
Workshop sessions are self-paced and available for participants to access at their leisure, utilising both desktop learning and virtual labs.
The IMW Australia - On Demand is built on Open edX, a software used to deliver online courses, and can be accessed by all IMW participants.
Users do not need to have any additional technical skills and it's free to participate for anyone who has been accepted via the application form.
Who should apply to attend?
The Indigenous Mapping Workshop is for members of, or people working directly with, Aboriginal and Torres Strait Islander communities or organisations in Australia.
To ensure there is space for a diverse group of participants, there is a limit of two participants per community or organisation.
Why IMW Australia - On Demand?
IMW Australia - On Demand is an opportunity to access culturally appropriate and expert led training from the comfort of your community.
It is expected a face to face workshop will be held in Victoria in 2021.
Will I need to pay for access to learning materials or software?
No. All accepted applicants will have access to the IMW Australia - On Demand free of charge.
You also aren't required to pay for any software to participate in workshop materials.
Do I have to submit an application?
Yes. Even though the IMW Australia - On Demand is taking place online, the application process is still in place. Participants need to be accepted before gaining access to the digital content.
If you have any questions about your workshop application, please contact IMW Australia - On Demand
Do you have a mapping project that you want to share?
The Indigenous Mapping Workshop Australia has scholarships valued at $10,000 to award to Indigenous communities or organisations participating in the IMW Australia - On Demand for 2020.
Page last updated: 11/07/23