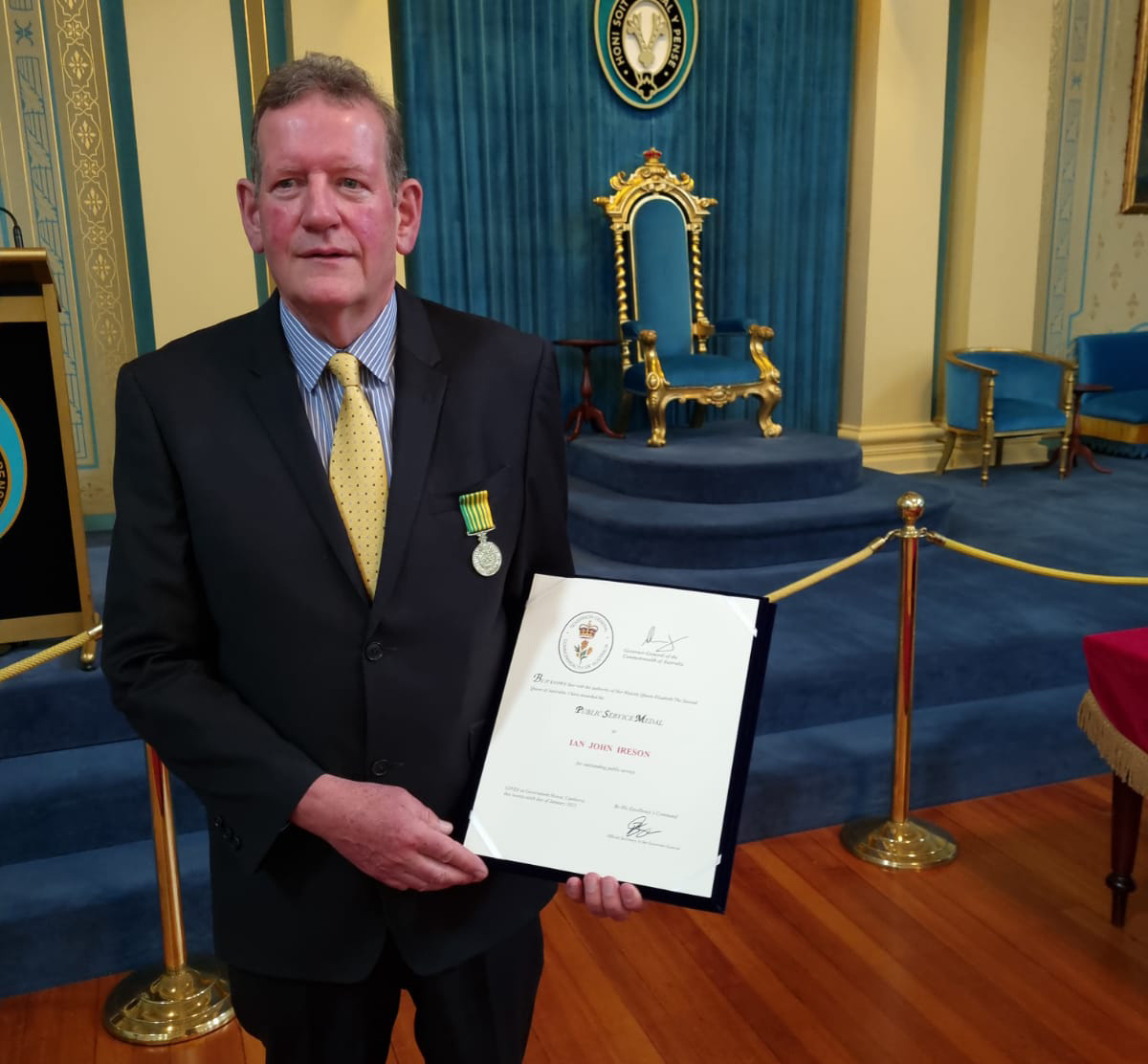 28 April 2021
Ian Ireson, former Chief Executive of Land Use Victoria, has been awarded the prestigious Public Service Medal for "for outstanding public service to land titles process and product innovation in Victoria".
Ian was recognised in the Australia Day Honours for 2021 and received the award at a COVID-safe investiture at Government House on 13 April.
The award recognised Ian's commitment to the transformation of the conveyancing, land administration and spatial professions across a career spanning 45 years.
Ian demonstrated excellence, leadership and innovation in his outstanding work across multiple roles over many years. He was instrumental in delivering the most significant reform of Victoria's Torrens land titles system since its establishment in 1862.
During the transition to electronic processing of conveyancing transactions, the integrity and efficacy of the land titles system was maintained, and it has become one of the most advanced in the world.
Ian retired from Land Use Victoria in October 2020 as the state became the first jurisdiction to approach 100% digital processing of property transactions.
Page last updated: 07/05/21