About Digital Twin Victoria
Digital Twin Victoria is an innovative new digital program led by Land Use Victoria.
Our vision is to recreate Victoria online so that government, industry and the community can collaborate through shared open data, technology and algorithms, to enhance real world outcomes.
Digital twins organise and visualise masses of data in one virtual place to create a 3D, digital version of the world.
The Digital Twin Victoria program will bring together rich 3D and 4D spatial data, artificial intelligence and sensor data from across the State to visualise and model places virtually, before investments hit the ground.
This makes it easy to see a full picture of accurate, up-to-date datasets in a user-friendly format, all in one place and at the same time. With the right data, the opportunities are endless. Find out more in What is a digital twin?
It will be the first place that leaders go to plan our liveable, sustainable and resilient future using data-driven digital innovation and intelligence – and the first place people will go to plan how they engage with their communities.
This is why collaboration across government, industry, education and the community – the whole digital ecosystem - is essential for digital twins to succeed.
Digital Twin Victoria complements the Victorian government's once-in-a-lifetime $45 million investment in modernising our digital cadastre.
It also builds on the success of Victoria's first digital twin for Fishermans Bend, which was launched in 2019.
The program
The Digital Twin Victoria program focuses on six core capabilities across government: data, platforms, skills, analytics, governance and community engagement.
Building these capabilities will help us to rapidly identify and deliver on more opportunities provided by digital twin technology for the communities we serve.
It will accelerate whole-of-government digital transformation by exploring how we can use digital twins to:
enable better and faster delivery of construction and infrastructure with 3D building and utilities data
enable intelligent planning and development solutions
unlock greater savings and efficiencies across entire asset life cycles
provide advanced algorithms and artificial intelligence that support faster, more robust regulatory assessments and compliance monitoring, like the eComply project
enrich communication and engagement with our community
fuel the State's start-up ecosystem to create more skills and attract investment.
In the first four years, DTV will reduce red tape for infrastructure and construction industries deliver smarter, faster government services and enable stronger more resilient and sustainable communities by harnessing big data, digital twin technology and location-based intelligence to drive enduring economic growth.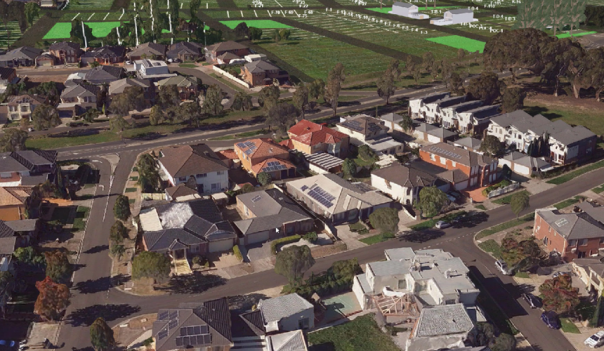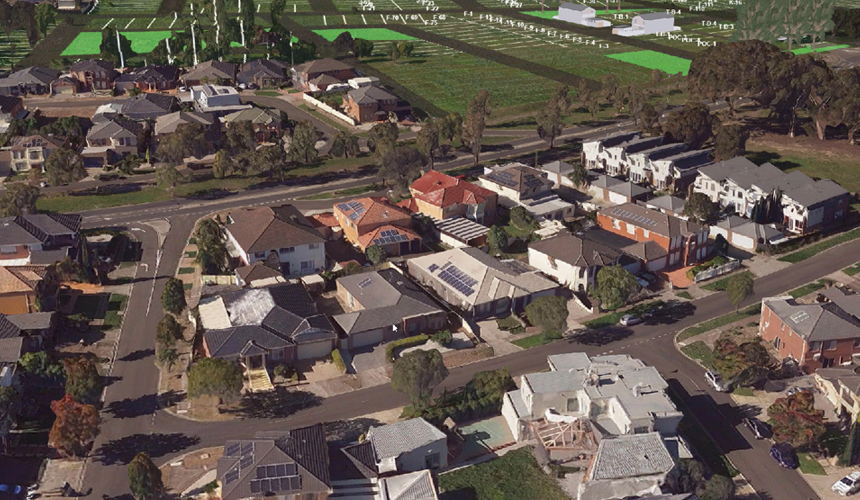 The platform
Digital Twin Victoria will see diverse open datasets from across the public sector come together for the first time on one, easy to use platform, making better use of existing digital assets and enabling smarter data-driven decision making.
Digital Twin Victoria's platform has been built using TerriaJS technology from CSIRO's data and digital arm, Data61. It will enable you to:
access thousands of Victorian and national 2D, 3D and live datasets in the one place
visualise and interpret built and natural environments using datasets
upload data and easily share spatial datasets with communities and stakeholders
support the presentation of tailored location-based information
Thousands of open datasets from across Australia, Victoria and local government agencies are already available on the platform, with more to come. The platform is set to be widely accessible by late 2021.
Find out more
Watch the recording of our Introducing Digital Victoria Showcase:
Page last updated: 23/07/21