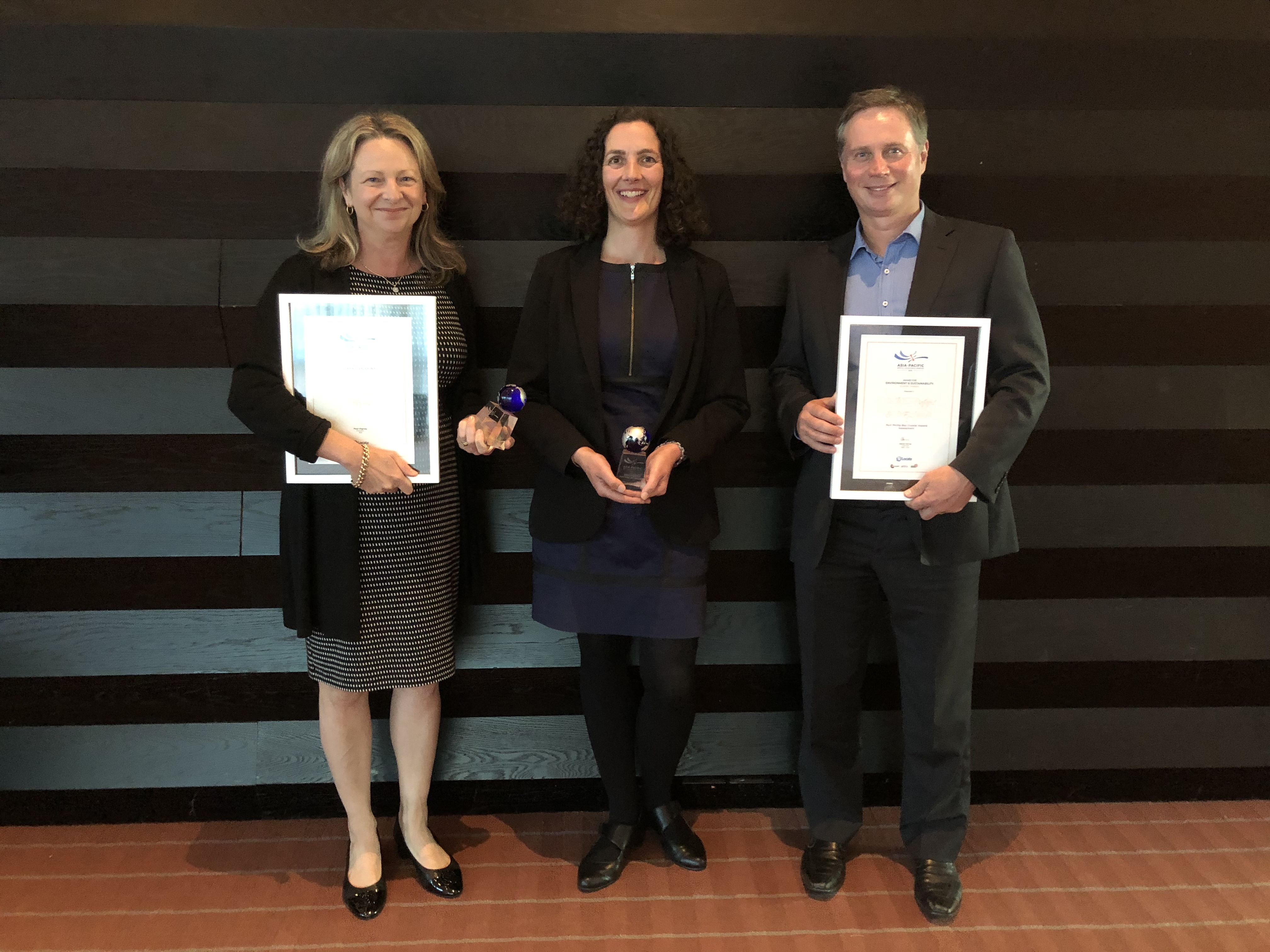 31 March 2021
National accolades for Victorian surveying and spatial talent
The APSEA awards are the surveying and spatial industries' night of nights and national awards were presented at the annual Locate conference on 31 March. This year, our talent was on full display!
Across the Department of Environment, Land, Water and Planning, in our Forest Fire & Regions division, the Port Phillip Bay Coastal Hazard Assessment project team was awarded the Environment and Sustainability award.
The team partnered with Australia's national science agency CSIRO to use digital twin technology to visualise the impact of climate change (coastal hazards) on the Port Phillip Bay coastline.
Historic and modern aerial imagery data for the digital twin was supplied by Land Use Victoria's Vicmap team and integrated with other sources to help visualise and assess hazards across a range of future sea-level rise scenarios. Learn more about their ground-breaking work.
Land Use Victoria's Acting Chief Executive Officer, Melissa Harris, won the national Women's Leadership award for her contributions to the geospatial sector and her dynamic leadership within Victoria, and beyond through the Australia and New Zealand Land Information Council.
The Spatial Excellence Awards celebrate the achievements of top spatial information enterprises and individuals and showcase the finest projects and most significant performance of professionals that the Surveying and Spatial Industry have to offer. They are led by peak industry bodies, Surveying & Spatial Sciences Institute (SSSI) and SIBA|GITA- Spatial Industries Business Association.
Congratulations to everyone who participated and our amazing award winners.
You can read all about the winners on the APSEA website
Page last updated: 01/04/21