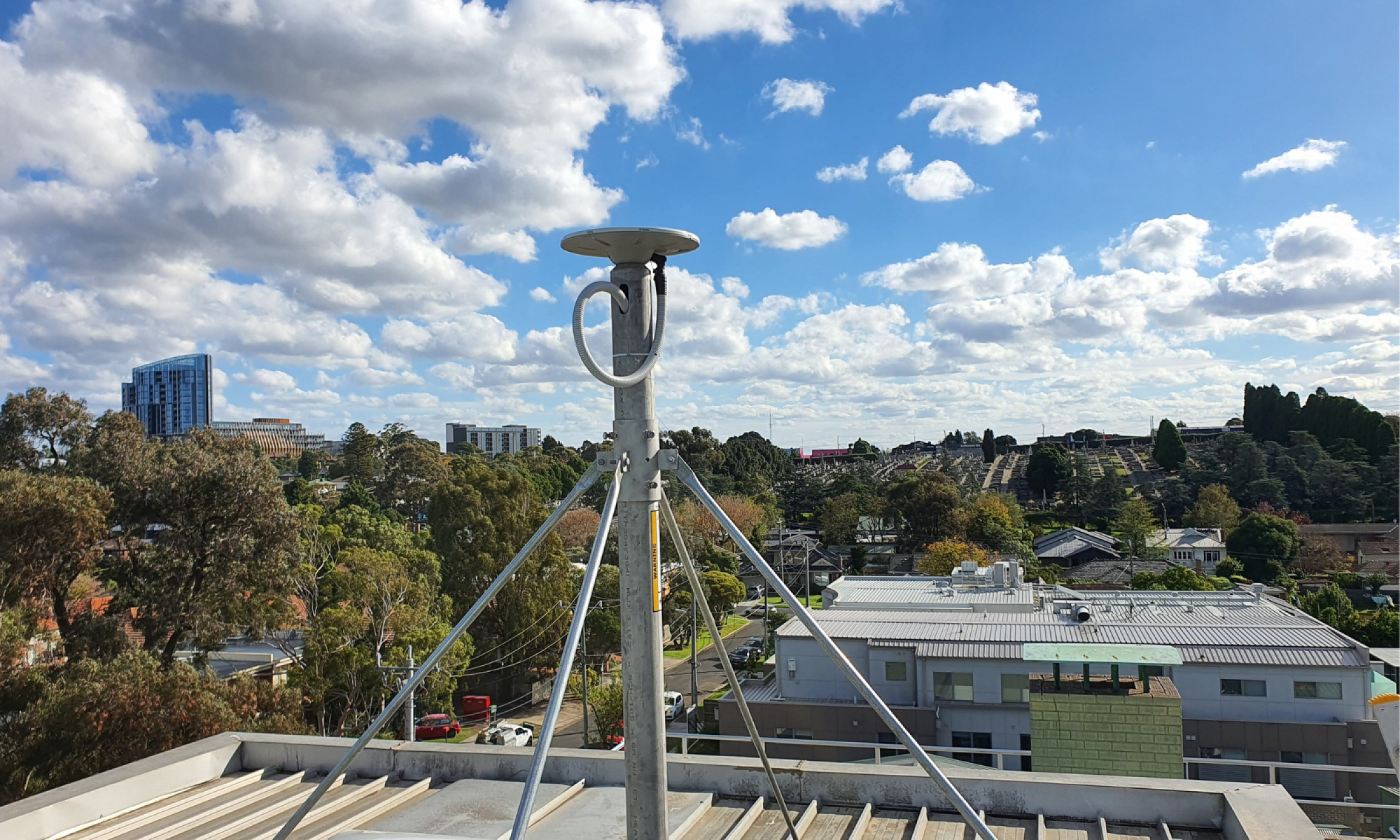 15 June 2022
The Surveyor-General Victoria (SGV) Geodesy team has established a permanent GPSnet ground station at Heidelberg to support the North East Link Program (NELP). The new station will help surveyors, and construction and mapping users working on the project.
The ground station is a Continuously Operating Reference Station (CORS). It enables users to differentially correct Global Navigation Satellite System (GNSS) measurements and obtain centimetre accurate positioning in real-time. Incorporating the ground station in the GPSnet network will provide more accurate and reliable positioning for all precise positioning service users in the area, and specifically those working on the NELP.
The GPSnet team acted quickly to install the CORS and have it operational within four weeks. Located at the Arthur Rylah Institute for Environmental Research, the site will support the NELP being undertaken by the Victorian State Government over the next 5 to 7 years.
Find out more about the Vicmap Position – GPSnet and read about the Surveyor-General of Victoria's Geodesy division:
Page last updated: 11/07/23