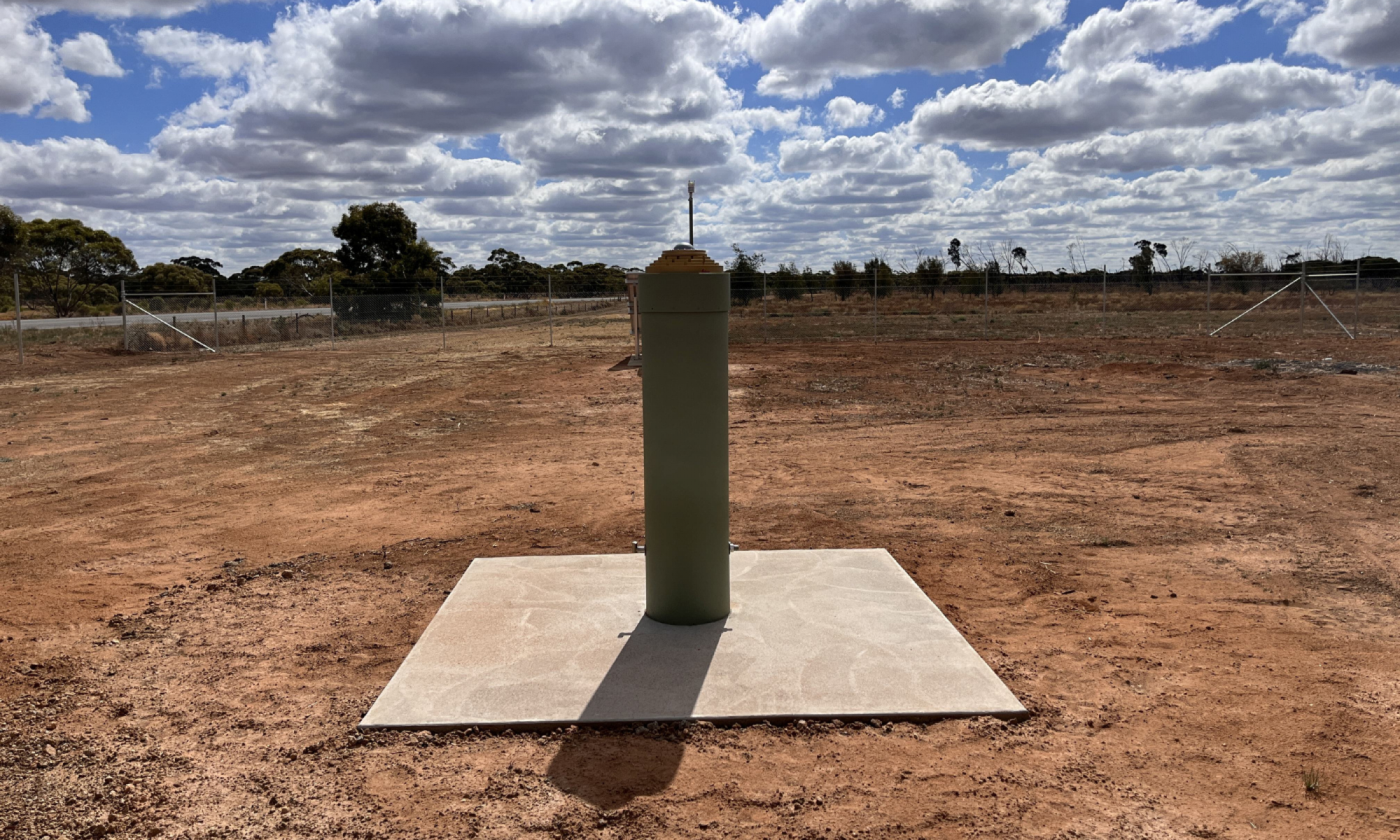 28 June 2023
A new high-quality Global Navigation Satellite Systems (GNSS) ground station has been established in Mildura as part of Positioning Australia's National Positioning Infrastructure Capability (NPIC) program.
The new GNSS ground station expands the range of the high-quality GNSS ground station network and fills an existing gap in the network coverage in North-West Victoria.
The Surveyor-General of Victoria (SGV) Geodesy-managed Vicmap Position – GPSnet network will include the new site. The site will also be made available via commercial value-added reseller positioning services. This will enhance the reliability and resilience of the network of GNSS ground stations that enable instant centimetre accurate positioning within areas of mobile internet coverage.
Enhanced precise positioning services benefit a wide range of applications in the region including agriculture, construction, environmental and flood monitoring, surveying and mapping. The high-quality GNSS ground station network is also used to monitor the movement and deformation of the Australian continent. The network is the basis of the national spatial reference frame, the Geocentric Datum of Australia 2020 (GDA2020).
The new Mildura GNSS ground station was established in collaboration with SGV Geodesy, Lower Murray Water and Geoscience Australia on Millewa-Mallee land at Koorlong.
SGV Geodesy identified the site and arranged land access, environmental assessment, lease area survey and site preparation work with assistance from Lower Murray Water. Geoscience Australia managed the construction and installation of the new GNSS ground station which is now streaming GNSS data used in precise positioning services.
Read more about the SGV Geodesy division:
Page last updated: 28/08/23