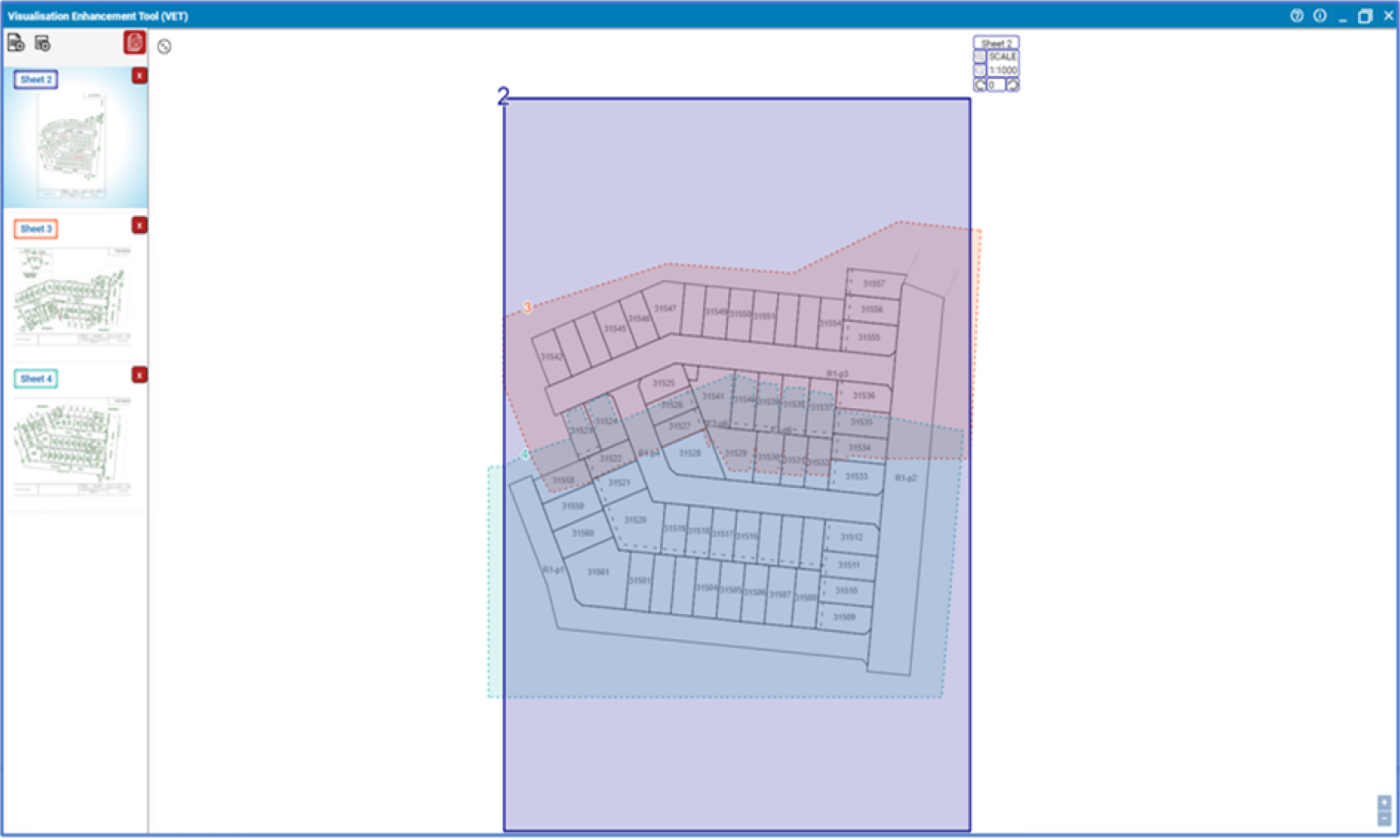 20 June 2022
New ePlan features have been implemented following feedback from ePlan Pilot participants. The features simplify the ePlan creation process for all 2D plans of subdivision.
The Visualisation Enhancement Tool (VET), accessed from the ePlan Portal, provides surveyors with 'CAD-like' functions to enhance the presentation of plans. This includes moving the placement of textual labels and arrows, and in creating enlargements and index sheets. The enhancements enable surveying firms to produce ePlans for large estate and detailed subdivisions more efficiently.
SPEAR release 5.5 in July will see additional validations included in the ePlan validation service. As part of the Digital Cadastre Modernisation (DCM) project, infrastructure is being built to enable validation of ePlans against the digital cadastre, providing feedback to surveyors on the cadastral fit of their proposed plans.
Results of the validation will be incorporated into the ePlan Validation Report. Additionally, SPEAR will send every version of an ePlan to update the proposed layer of the digital cadastre (Vicmap). PDF plans will continue to be updated at defined milestones in the SPEAR workflow.
Read more about these enhancements in the latest SPEAR newsletter or email the team and ask to be subscribed to future editions.
This work is part of Digital Twin Victoria program's 'Faster Subdivision Registration' workstream. This workstream benefits the property industry and government by streamlining title creation, electronic examination, and the development of a digital cadastral data distribution service.
Read more about the department's initiatives:
Page last updated: 11/07/23