Vicmap Data supplies over the holiday period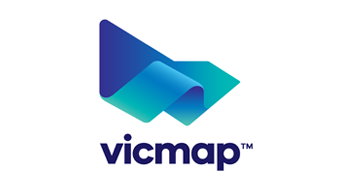 The weekly supply of Vicmap Land Admin Themes (VLAT) and Vicmap Topographic Themes (VTT) datasets will pause over the Christmas and New Year period and resume in January.
Please take note of the following dates:
Full File supplies
* The last VLAT and VTT data supply for 2020 will be published on 21 December.
* The new year VLAT and VTT supplies will resume on 11 January 2021.
Incremental Update File (IUF) supplies
* The last weekly IUF data supply for 2020 will be published on 21 December.
Weekly supplies of the IUF will continue to be generated for each week but will not be available for download until after 11 January 2021.
* Further advice regarding the generation of IUF seed files will be provided early 2021.
For further information please email vicmap.info@delwp.vic.gov.au.
Vicmap Pools dataset
Victorians are required to register their private swimming pools and spas with their local councils by 1 November 2020.
To assist councils in their implementation of this registration requirement, we have developed a statewide dataset of pool and spa locations, identified at a property boundary level.
We engaged the Victorian Centre for Data Insights to create this dataset. It was produced using statewide imagery from our Coordinated Imagery Program and machine learning to identify pools and spas across each local government area.
This dataset will allow councils to inform or build upon existing pool and spa register. This will ensure more registrations and compliant safety barriers – an aspect of the registration requirement – across the state.
All necessary legal requirements have been adhered to in collecting the data and providing notification to the public. Please see the Privacy Collection Statement notice below.
How to access the data
To access the data, Councils will have to:
Privacy Collection Statement
The Department of Environment, Land, Water and Planning (DELWP) is currently using spatial data to identify the location of pools and spas across the State.
The purpose of this work is to assist local government to comply with State legislation. This work will support safety compliance and reduce potential pool safety incidents.
The Department is committed to protecting personal information in accordance with the principles of the Victorian privacy laws.
Aerial imagery is being used to help inform local government about the presence of pools located across the State.
The location of identified pools will be made available to local governments in Victoria for the sole purpose of aiding local government in building the required pool and spa register to meet new State legislation.
If you have a question about this project please email Industry engagement with the subject line: Pools.
Page last updated: 11/05/21